Are you looking for free thinking of you cards to deliver with a gift or just send as a sweet note? Grab a pretty printable here!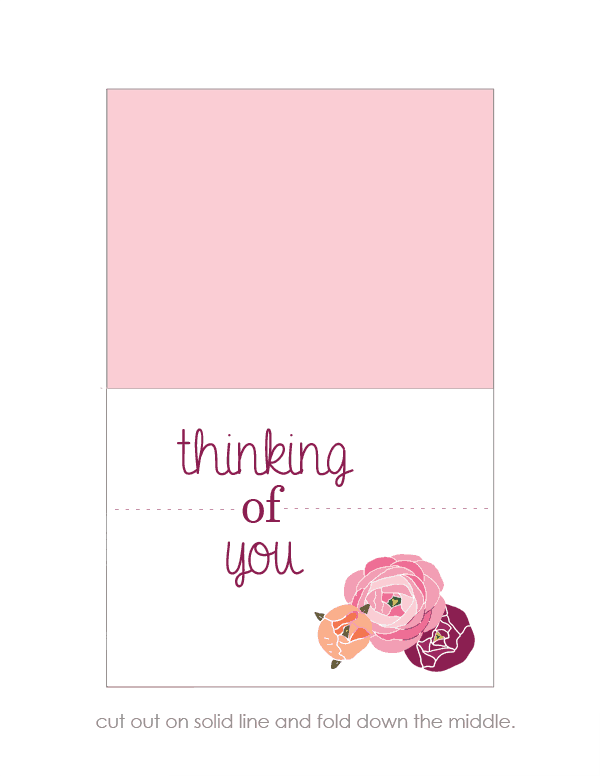 In these digital days, it just seems to much easier to send an email or a text. I'm trying to change that bad habit for myself, and give more hand written notes.
So, I made this little "thinking of you" free printable card with some pretty floral graphics! Just print it out, cut out on the solid line, and fold it down the middle.
One thing I definitely want to mention about this card is that the paper weight you choose for printing is definitely going to make a difference. If you want it to look really nice, I wouldn't choose regular printer paper.
Printable Thinking of You Cards
Pair this cutie with some cookies or just a hug from your pretty self, and you are good to go!
Download this "thinking of you" free printable card here
---
If you'd like to check out some of our other fabulous printables, I'd love for you to take a peek at the following posts:
Walt Disney Curiosity Quote
Dorm Room Posters
Some images in the printable courtesy of theinknest.com / Sabina.