Use white glitter and adhesive stencils to make these pretty and simple mirror ornaments for your Christmas tree!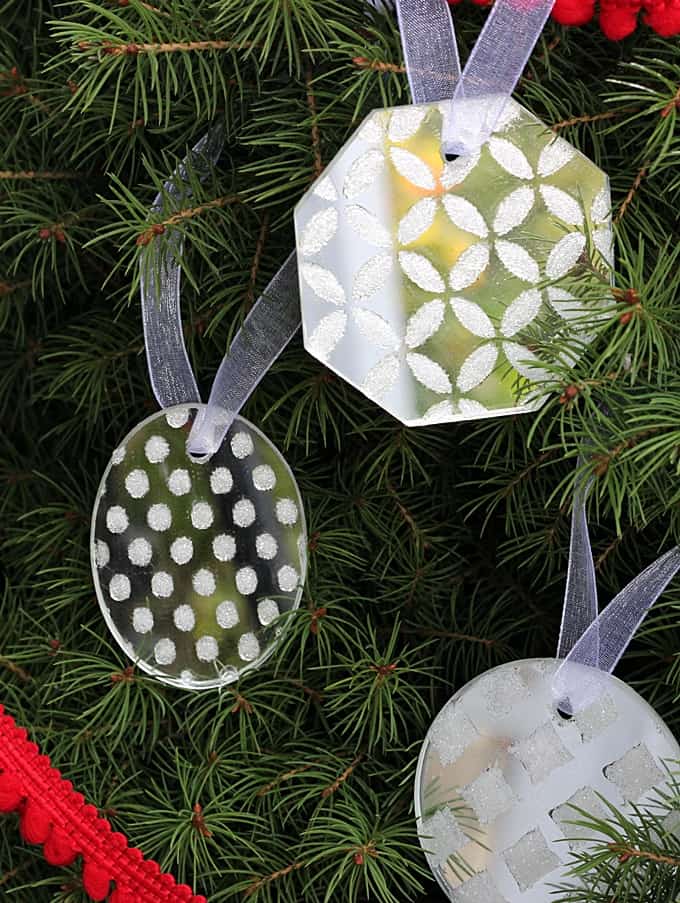 For me, the holiday season requires a little sparkle and shine. It makes everything feel more festive! So when I'm decorating my tree, you can be sure it is filled with lots of ornaments that twinkle. When I make my own ornaments to go on my Christmas tree, I usually need a little (or a lot of!) glitter!
Today I want to show you how to make easy DIY mirror ornaments with glitter and tiny mirror shapes that you can find at the craft store. Adhesive stencils help add some pattern and interest to the mirrors. This project is quick and it would be an easy craft to make with kids, too.
I chose to use white glitter for my ornaments. I love how the white graphic prints contrast against an evergreen tree. The ornaments kind of remind me of modern snowflakes hanging from the branches.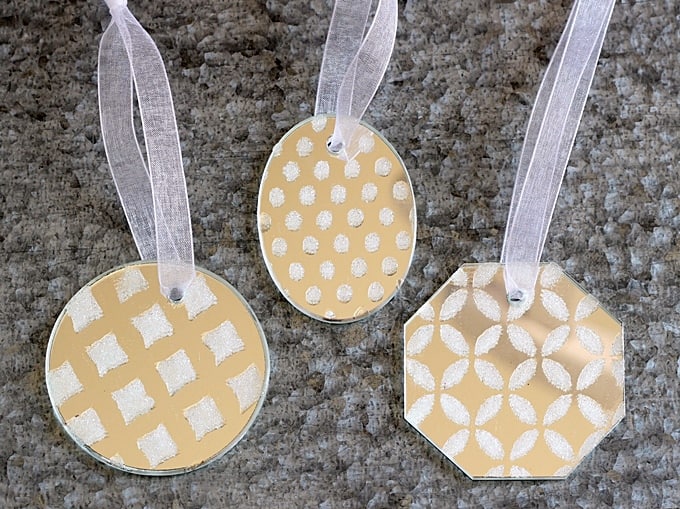 DIY Mirror Ornaments
Supplies needed:
Mirror ornament shapes
Mod Podge Rocks Peel and Stick Stencils (any adhesive stencils will do)
Glitter
Ribbon
Sponge pouncer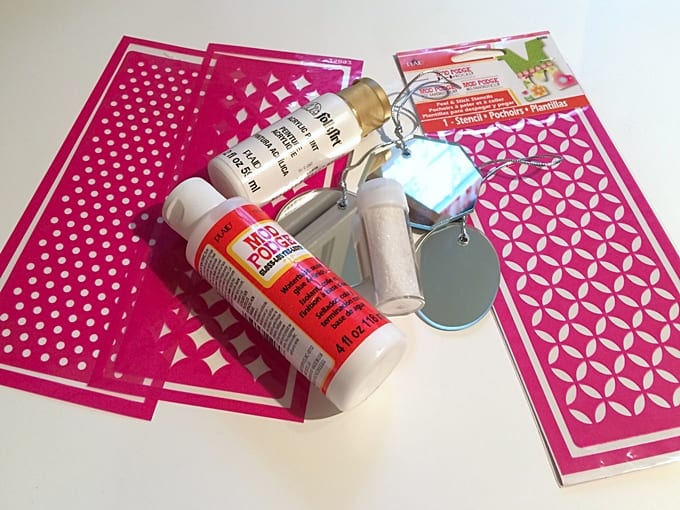 Instructions:
Apply a reusable peel and stick stencil to the front of the mirror ornament.
Liberally sponge decoupage over the stencil. Working quickly, sprinkle the glue with glitter and remove the stencil right away to reveal the pattern.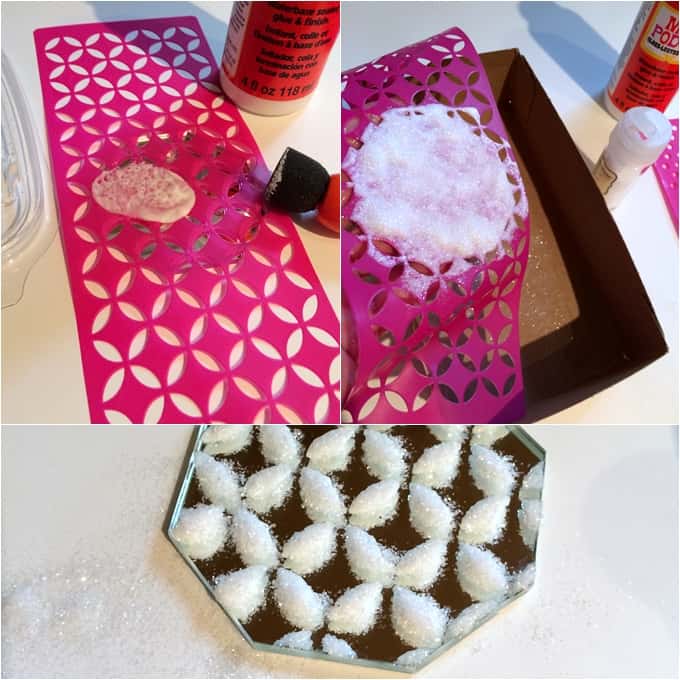 Allow the Mod Podge and glitter to dry. Rinse off your stencil with water so it can be used again if needed.
Once dry, brush any excess glitter from the ornament. If desired, apply a thin coat of decoupage over the glitter to seal it down.
Tie a  coordinating ribbon to the ornament and hang it on your tree!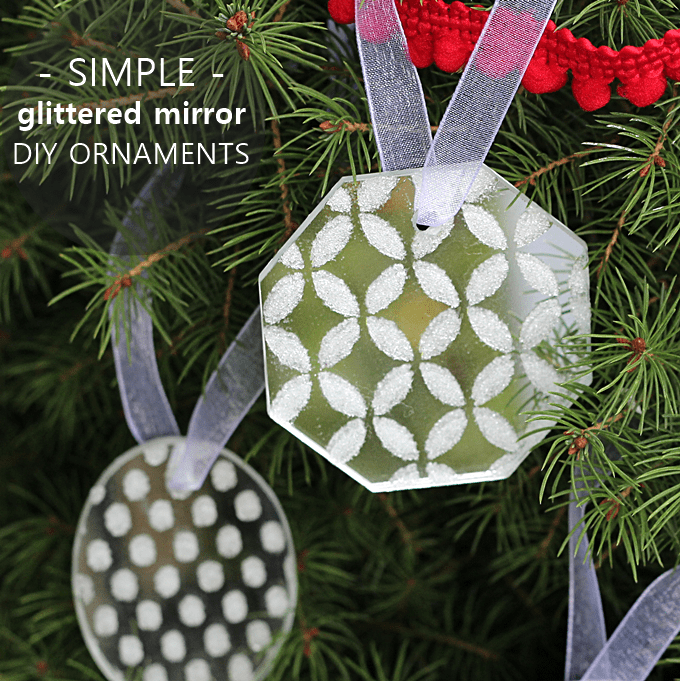 If you like DIY Christmas ornaments, you're going to love this collection of over ONE HUNDRED Mod Podge ornaments! Just click the image below to see them: