Decoupage fabric on terra cotta in this fun DIY flower pot project. You'll love the transformation from boring to fun and pretty!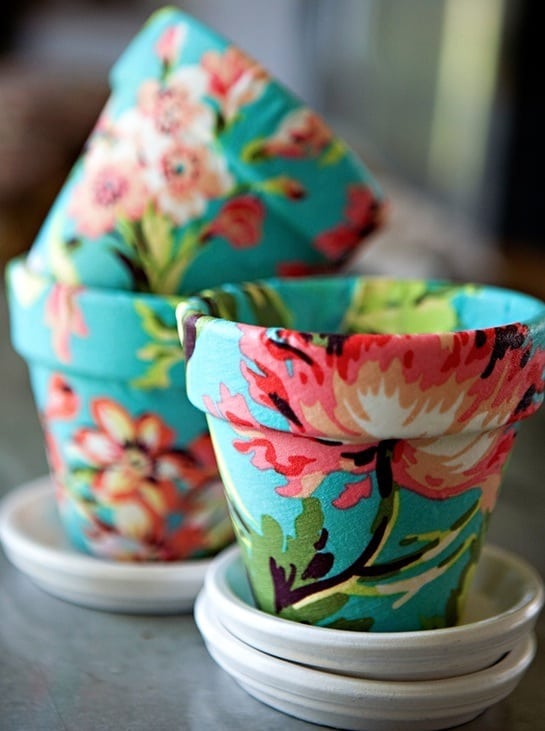 With summer here, I'm working on decorating my porch – and this includes research options for a DIY flower pot I can use as a centerpiece for my outdoor table. I was browsing around for ideas with Mod Podge and found this unique project. I was in love with this craft at first sight!
Ashley from Under the Sycamore has been featured before – I've shown you her decoupaged closet dividers, paper bird painting and scrap paper bowl. In short, she's always Mod Podging great stuff, and these terra cotta pots are included.
These pretty pots were done as a project to help with the "blahs," and they certainly do, don't you think? Ashley was inspired by an entry at Christine Chitnis. I'm inspired by both of them, personally. Visit Ashley's post here.