One of the most fun and easy Mod Podge craft ideas is handmade ceramic coasters. These are great for home decor, wedding favors, or a unique gift!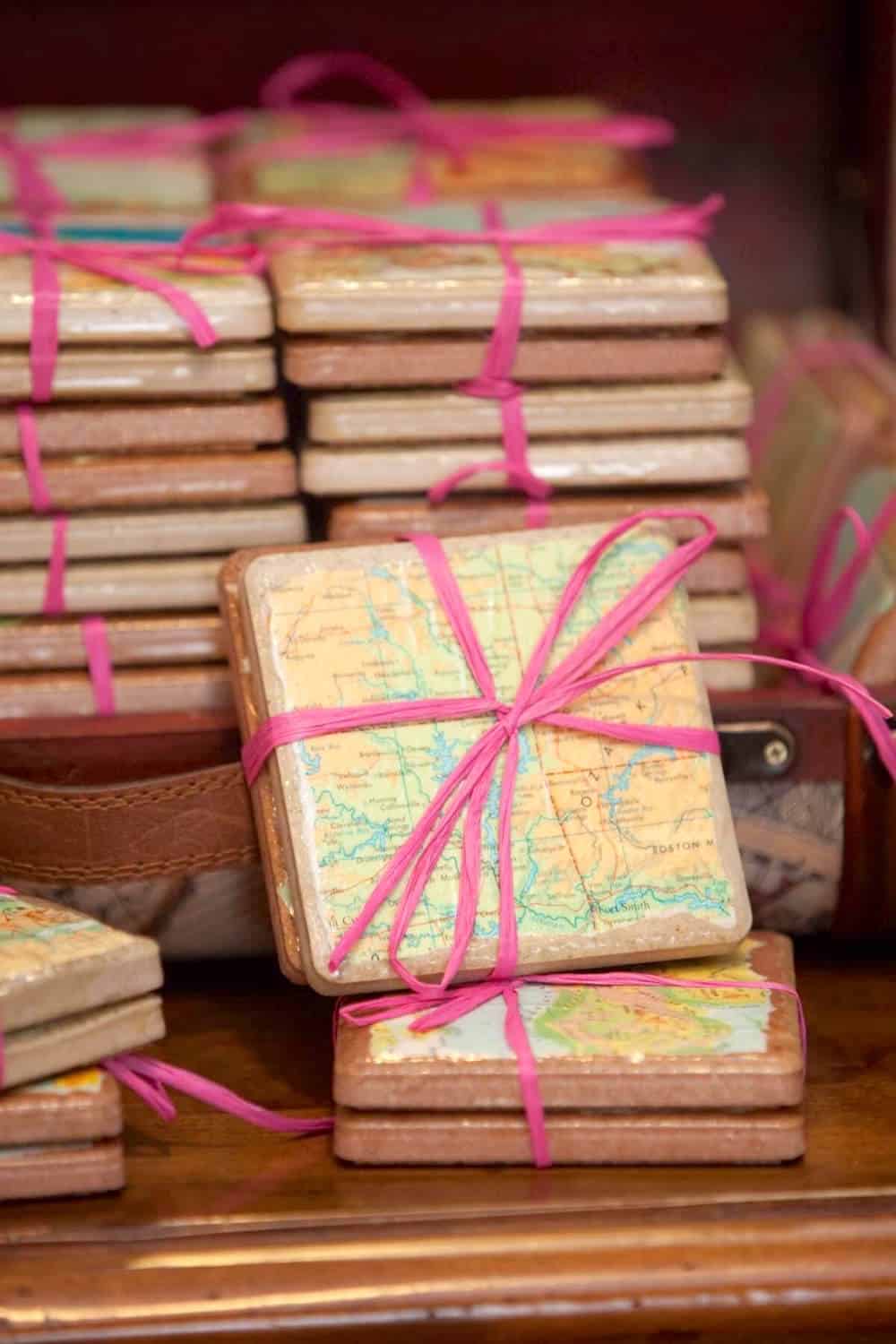 One Mod Podge project I never get sick of is handmade ceramic coasters. It seems like everyone puts their own little spin on the project, and each comes out looking great.
These ceramic coasters are no exception. How clever of Jessie to put cork on the bottom of her tiles so they don't scratch furniture. Totally a "duh!" moment for me right there.
I also like how she used polyurethane to seal everything after Mod Podging her paper on, that way the Mod Podge wouldn't get sticky. Genius, I tell ya.
Handmade tile coasters at Modern Vintage
PS – I've got a roundup of Mod Podge coasters if you are interested in projects just like this one.