Have you tried the Mod Podge Sheer Colors? They are so easy to use – make these simple, pretty tinted jars in just a few minutes!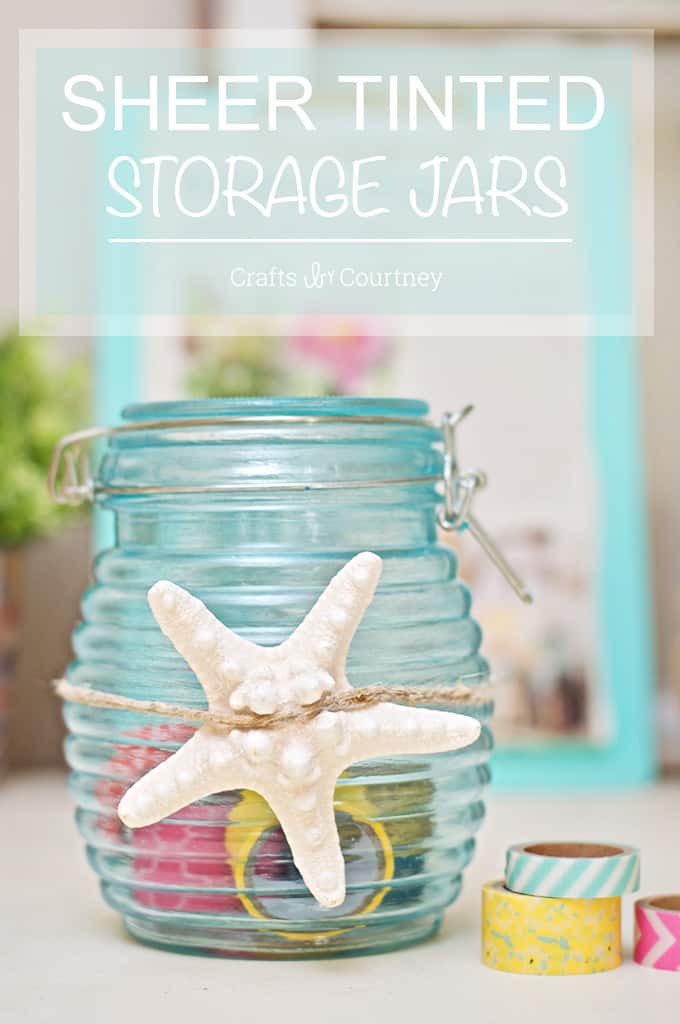 Hi, it's Courtney from Crafts by Courtney. Today I'm sharing one of the easiest projects I've ever done.
I've been browsing my Coastal Living Magazines and seeing all these beautiful blue vases. I really wanted to try to recreate one for my craft room. I went to my local craft store and found bottles of Mod Podge Sheer Colors. They had the perfect tint of blue I wanted to use.
My friend gave me these cute little jars for my birthday. I thought they would be perfect to give them that coastal makeover using the sheer tint.
Tinted Jars
Gather These Supplies
Glass jar
Mod Podge sheer colors
Decorative rope
Paint brush
Starfish
Getting Started
For this project you can use whatever kind of glass jar you want. I just loved this one so much and thought it would be perfect to store some of my craft supplies in.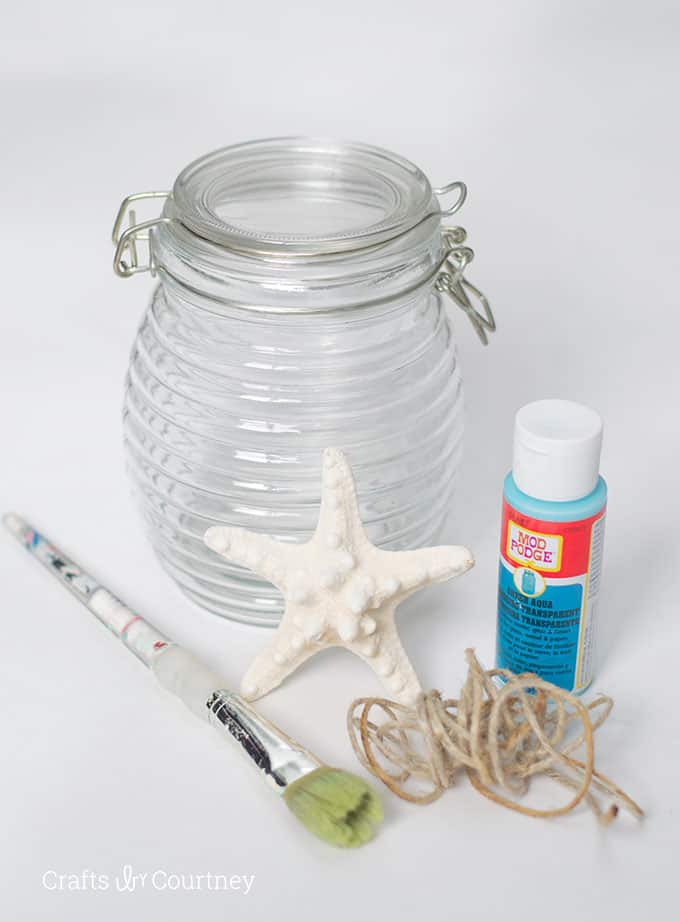 I was super excited to get started!!
Step 1 – Prep Glass Jar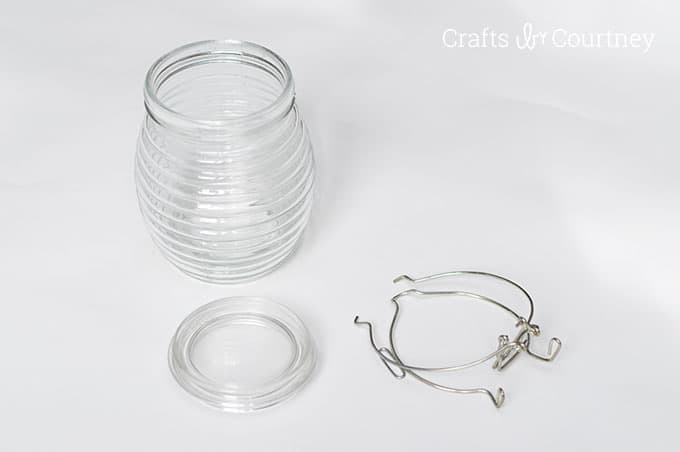 I took my jar apart so that it would be a little easier to paint.
Step 2 – Add Tint to Jar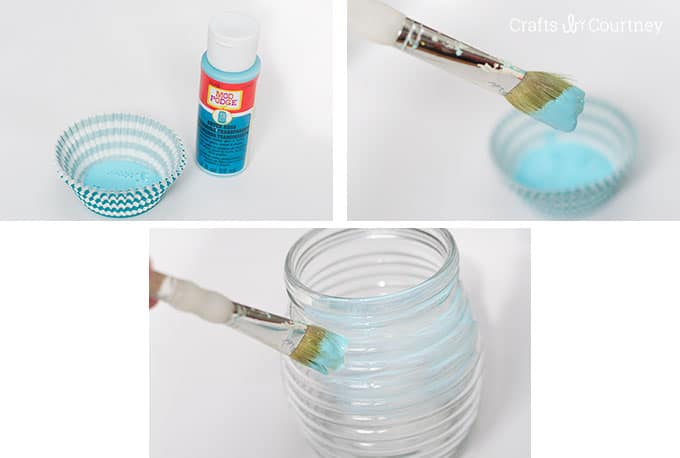 Now the easy part, adding your paint! I went over the whole jar with my sheer color tint and let dry 30 minutes.
Quick Tip: I tested the tint out on another jar using a foam brush. I the finish wasn't as smooth as I wanted. This jar I used a paint brush and the results were a lot better.
Step 3 – Add Final Coat of Tint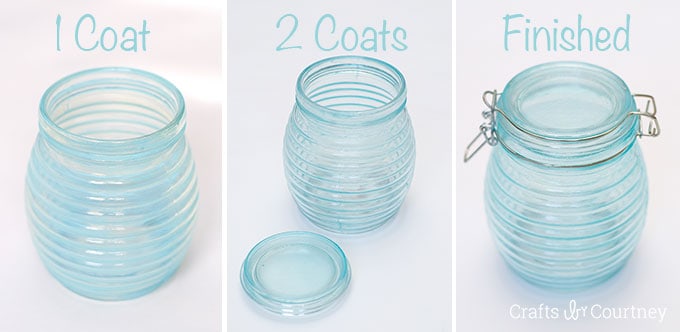 For my tinted jars, I added a total of two coats to each jar. I was debating on adding a third, but I really like how the two coats turned out so I left it.
Step 4 – Finishing Touches
Now let's finish up our project by adding our decorative shell to the front!!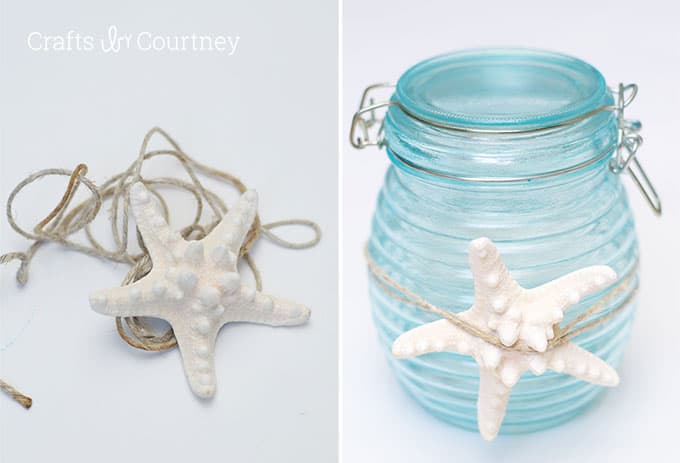 I pulled out some rope and used it to keep my starfish on. See super simple project, right?!
These are going to look great in my new craft room! I have a ton of blue mason jars to decorate around them. I really like how the starfish looks on the front of it!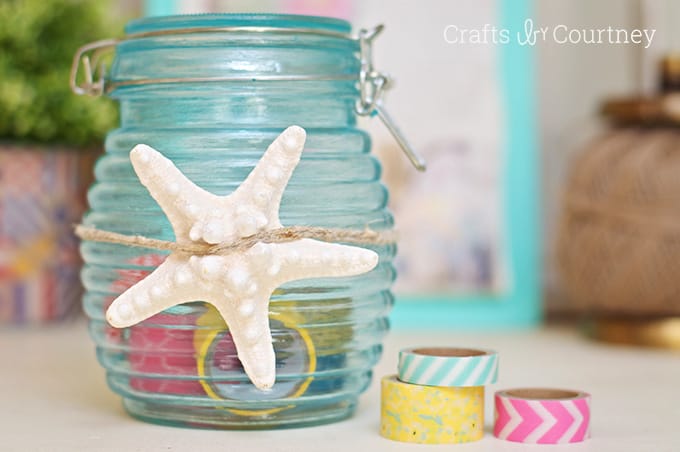 This really is a beautiful blue color!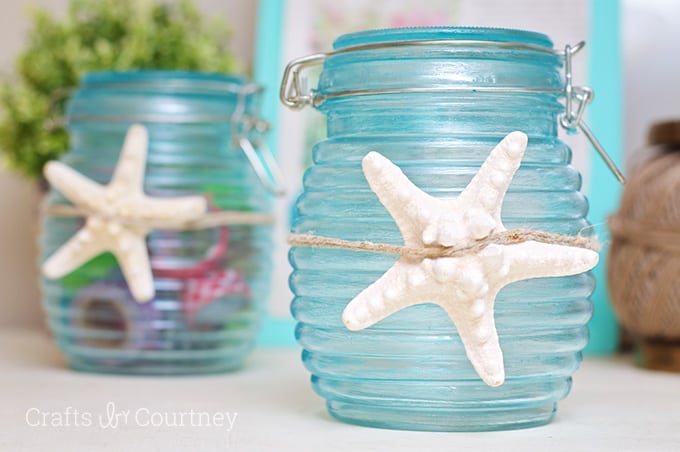 I can't wait to try more projects using the Mod Podge Sheer Tint! It really turned out beautiful and so easy to use. I see some Spring projects in my future!!
I hope you loved this craft. If you'd like to get more craft project ideas and inspiration, be sure to sign up for my newsletter! Get my best ideas, right to your inbox.