Do you love a good Keep Calm printable? This one is crafty – Keep Calm and Grab Your Mod Podge bottle! Get this craft printable free here.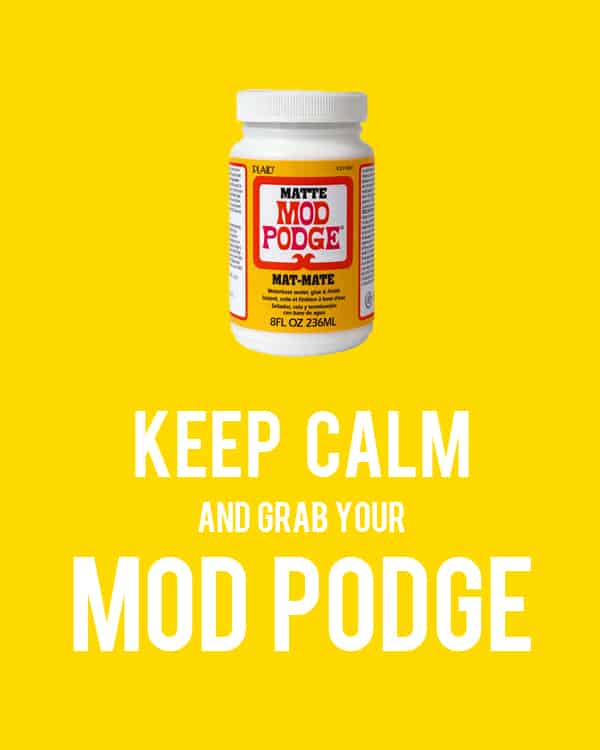 I know "keep calm" quotes are kind of getting old, but I thought it would be fun to offer a Mod Podge-y (that's a word, right?) type keep calm printable today! I mean, after all, isn't Mod Podge what brought us all together here today?
And you know that feeling when you run out of your decoupage medium and you're right in the middle of a project . . . it's not good. This reminder will keep you going until you can get to the craft store.
Download this fun keep calm craft printable below!
Get your Keep Calm and Mod Podge printable here
If you'd like to check out some of my other free printables, take a peek at these: