Learn how to make a "broom parking" Halloween sign that is perfect for a door hanger or wreath adornment! Get a free printable to make it EASY.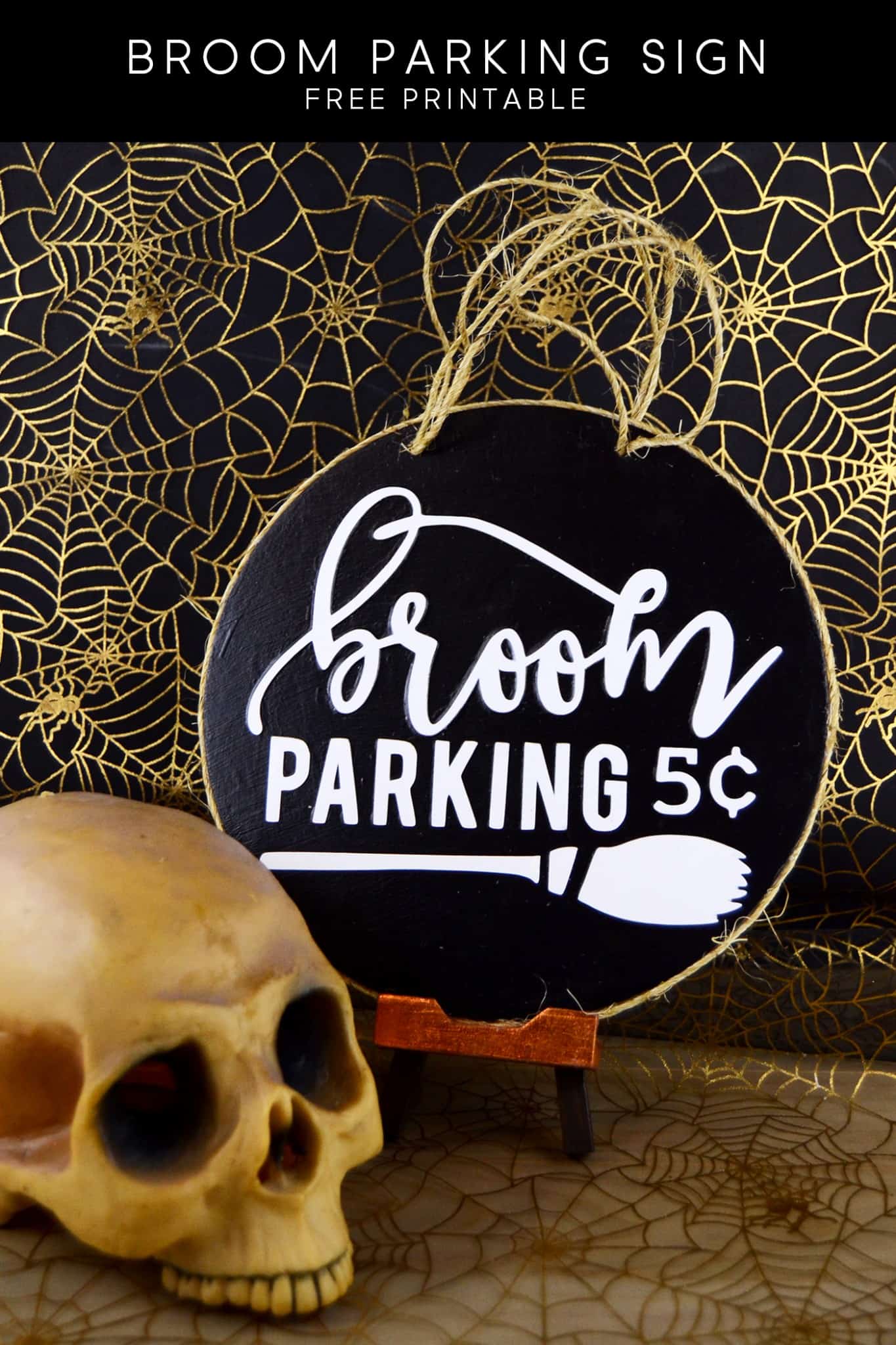 Hello! It's Aki again from Minted Strawberry. It's so fun to make decor for this time of the year. Today I'll be showing you an easy way to make a small broom parking sign – perfect for your front door if you're a renter, a door hanger or even a wreath adornment.
I'll also be sharing with you the file I created for this project so let's begin this Halloween craft!
Broom Parking Halloween Sign
Supplies: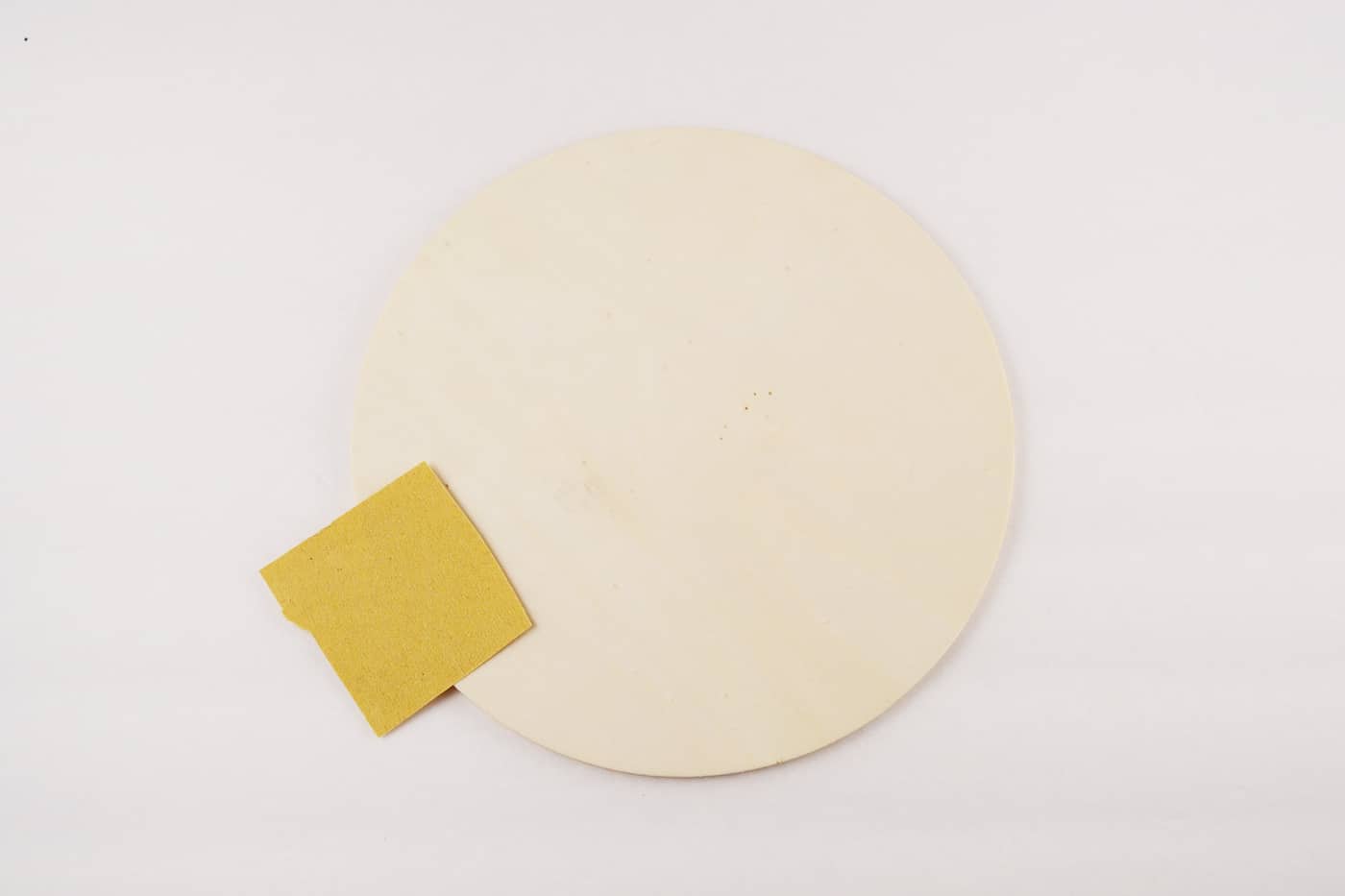 Step 1. Sand the surface and the edges of your wooden circle lightly, to make sure there aren't any unfinished areas or splintered wood.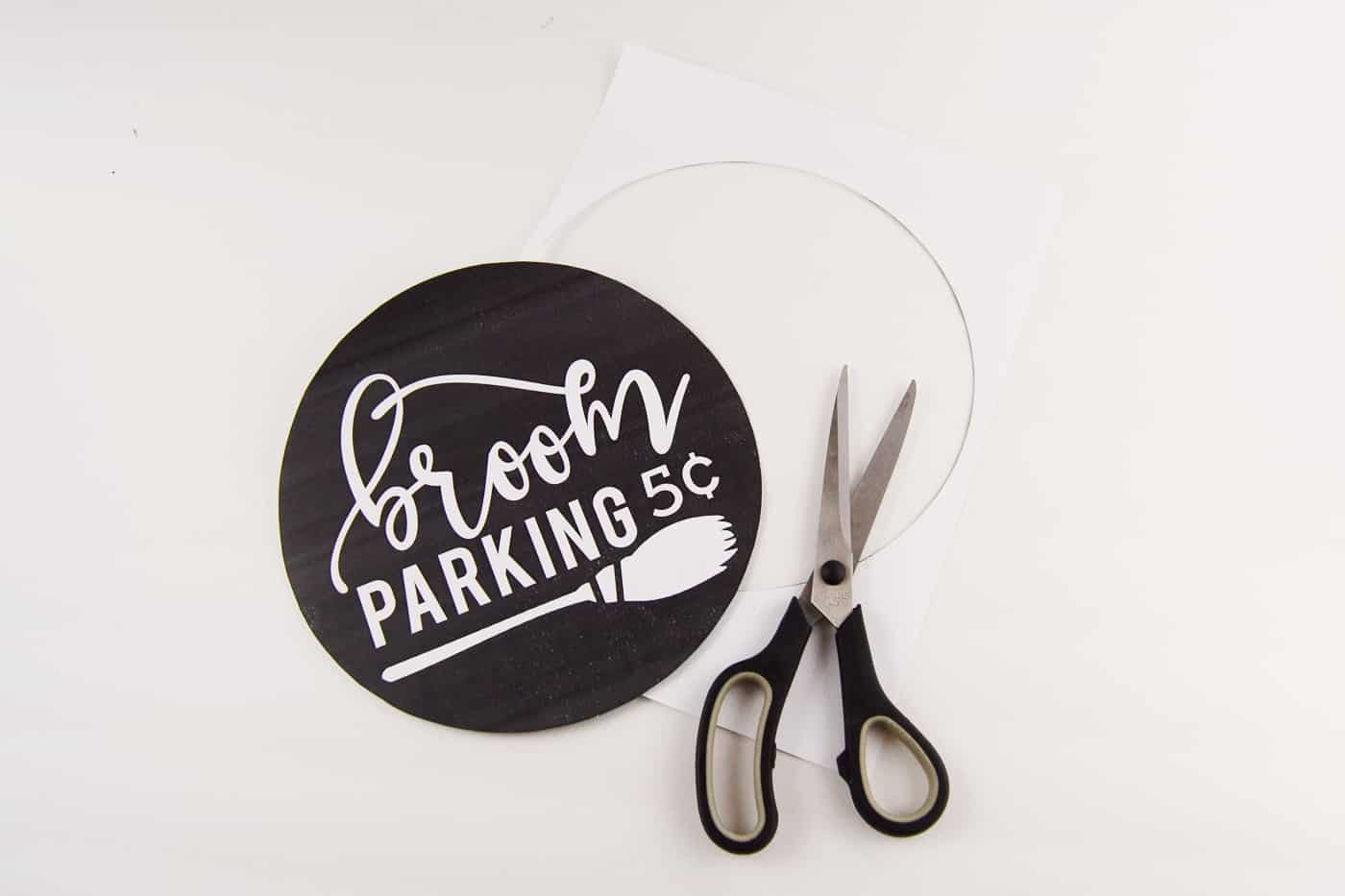 Step 2.  Print the printable, and cut around the circle with a pair of scissors.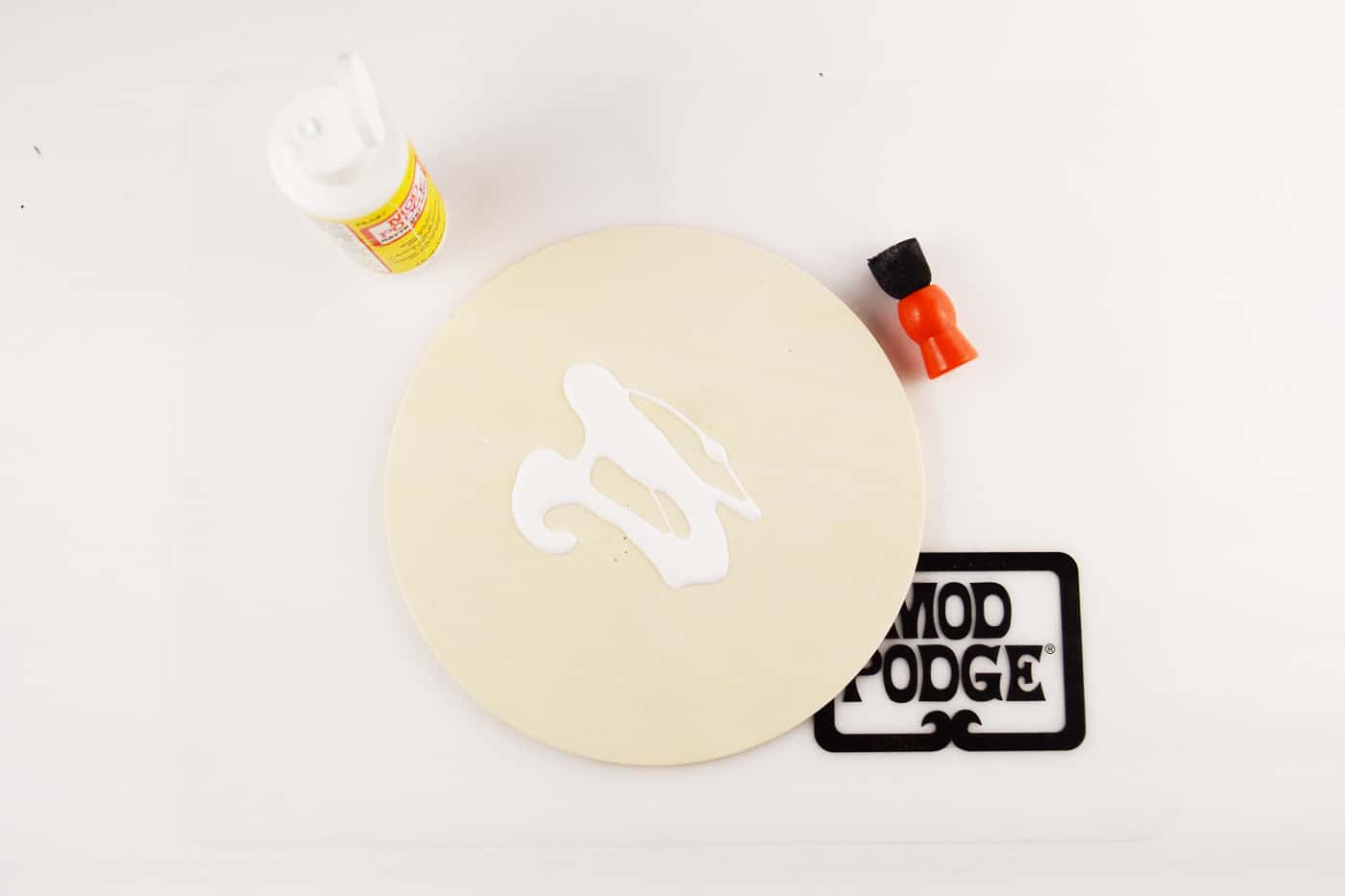 Step 3.  Put a generous amount of Mod Podge on the surface of the wooden circle. (Side Note: I love using this silicone mat from Mod Podge – keeps my work surfaces mess free all the time and it's so easy to clean!)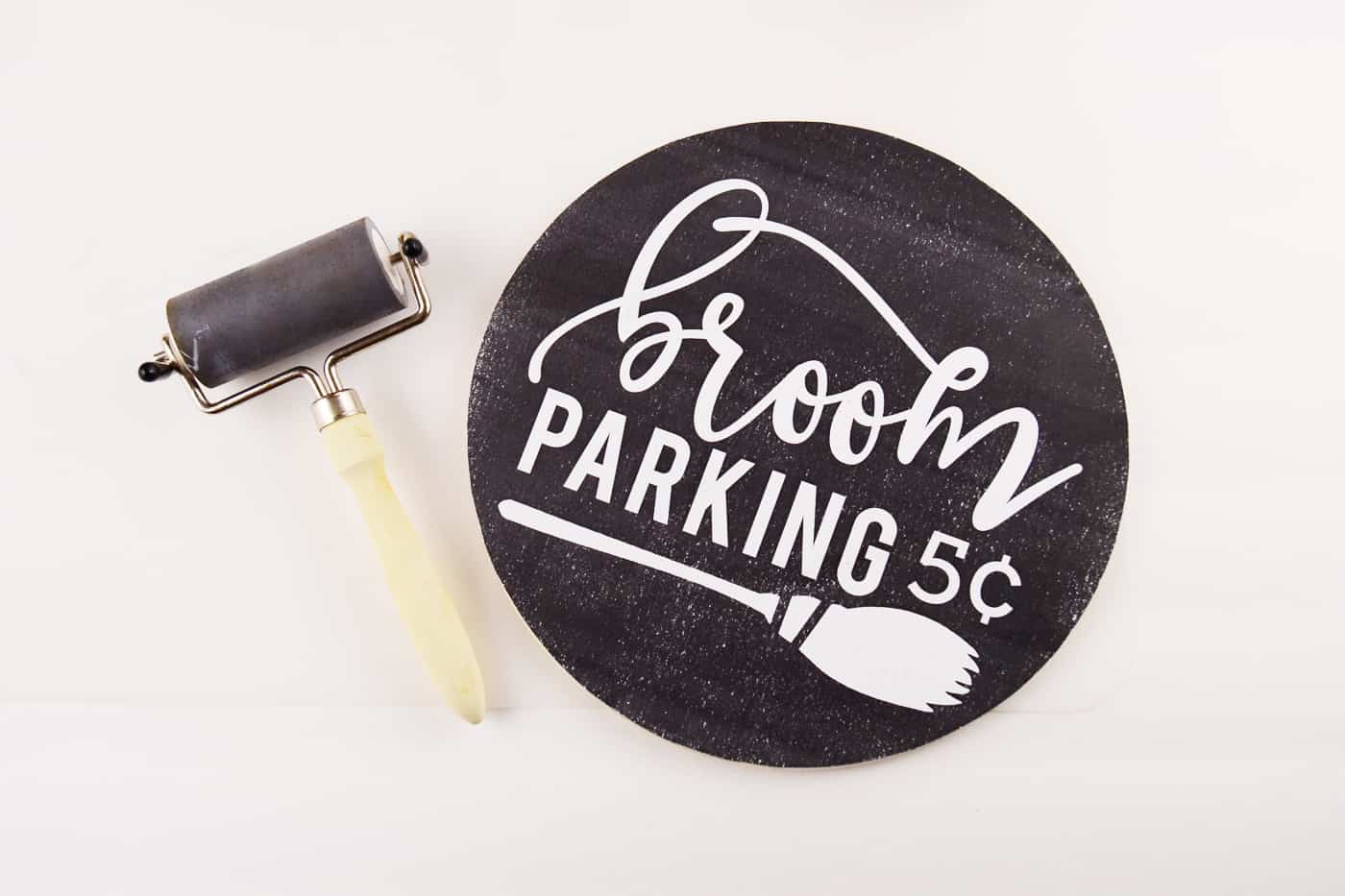 Step 4. Adhere the print, using a brayer to smoothen the print throughout the whole surface of the circle
Step 5. Alternatively, you can use a die-cutter to cut out the words – just trace the image and adjust to the desired size. I like a little thickness on the words so I used my die-cutter to cut my words on cardstock.
If using the same process, paint the wooden circle first and wait for it to fully dry, and then lay a generous amount of Mod Podge and adhere your letters.
To transfer the letters exactly as how they were placed, I used painter's tape that I de-stickied before using it as a 'transfer paper' to transfer my letters.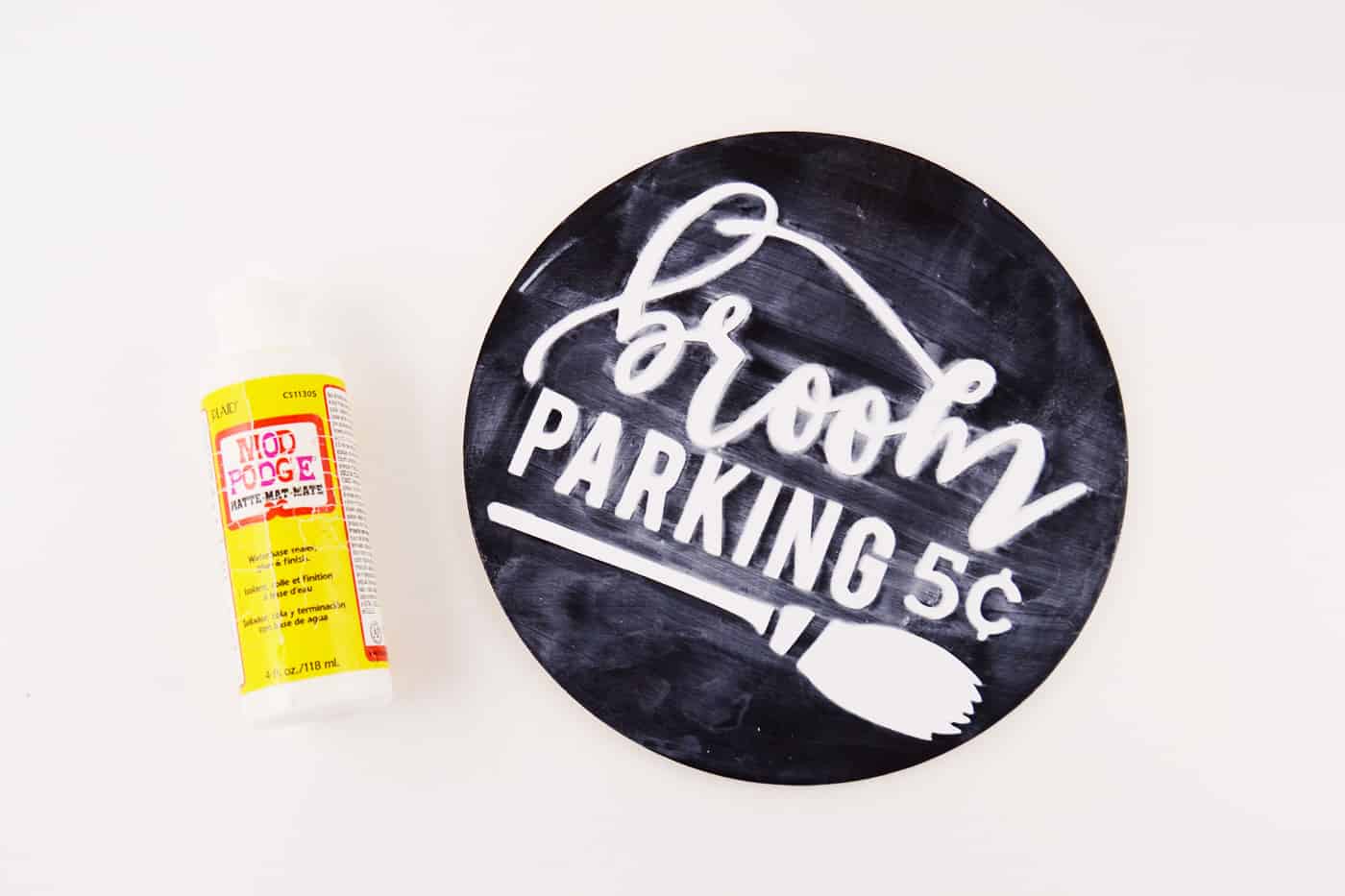 Step 6. Apply a good bit of Mod Podge to seal in your image, whether it's the print or the cut-out paper. Wait for the Mod Podge to fully dry before proceeding.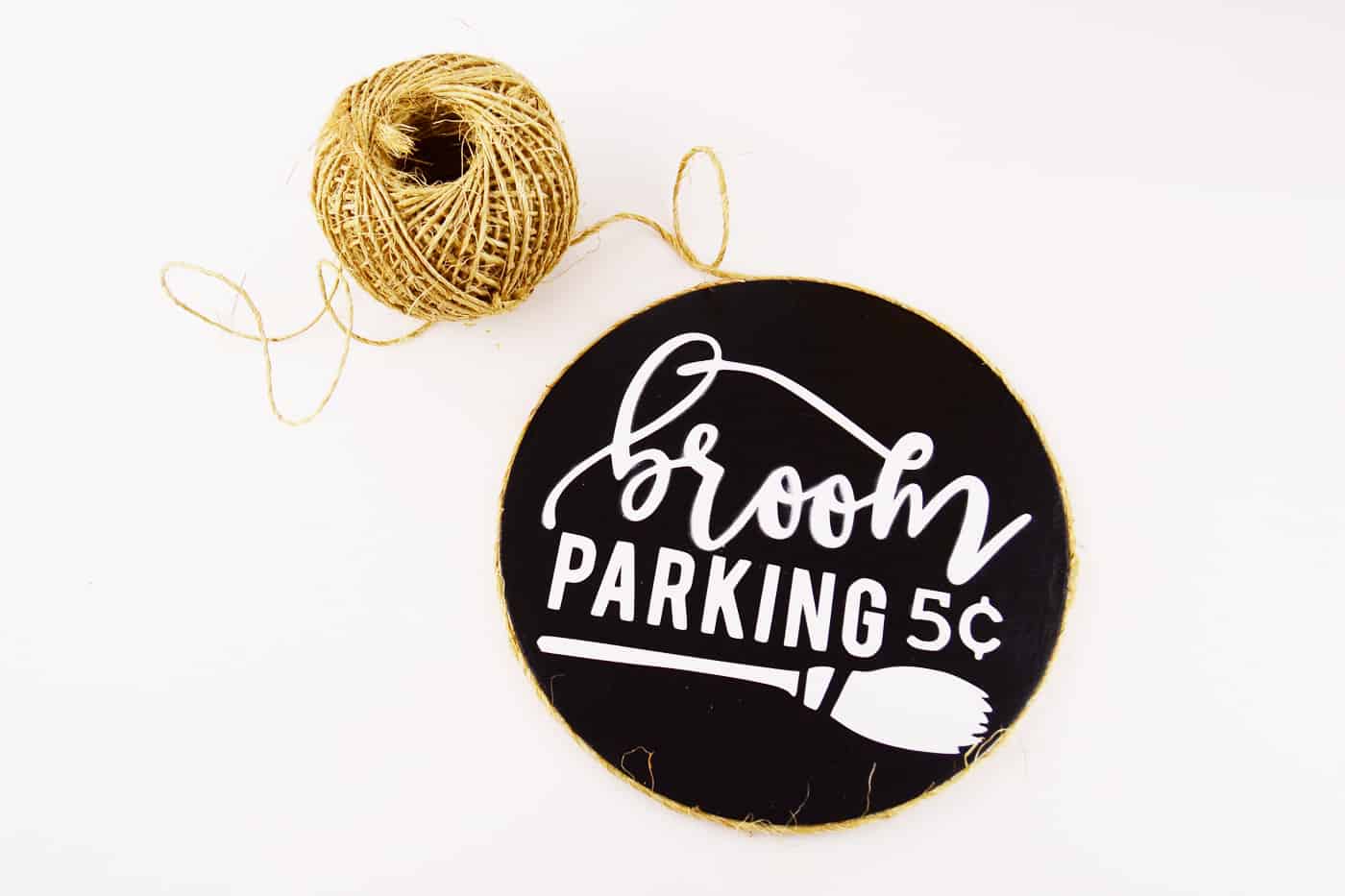 Step 7. Hot glue embellishments to the edge – I used twine to tie it up with the hanger I'll be using. Adhere it with hot glue.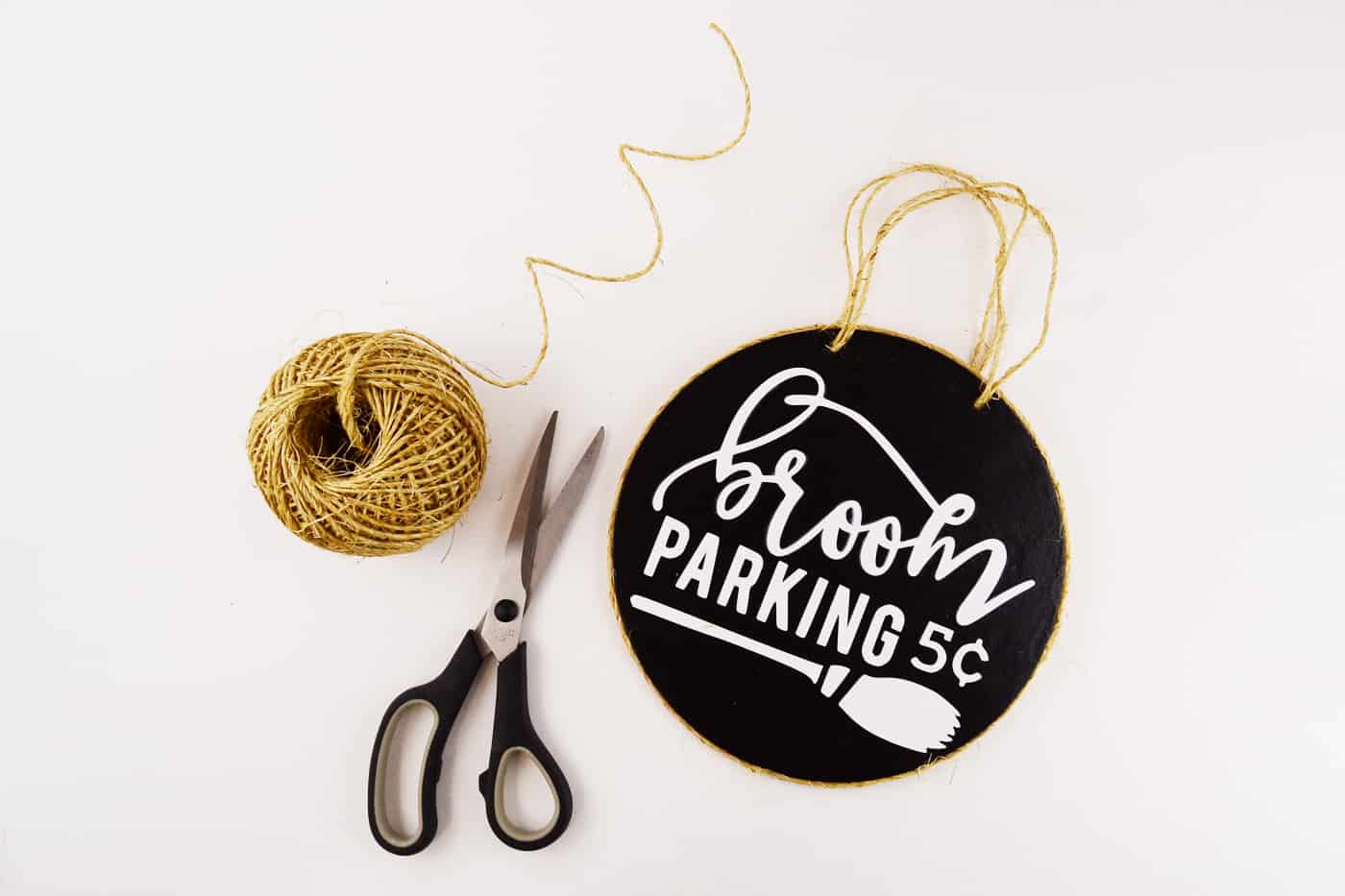 Step 8. Mark and drill two holes on the top part of the circle. Thread and knot your twine to make a hanger. And you are done!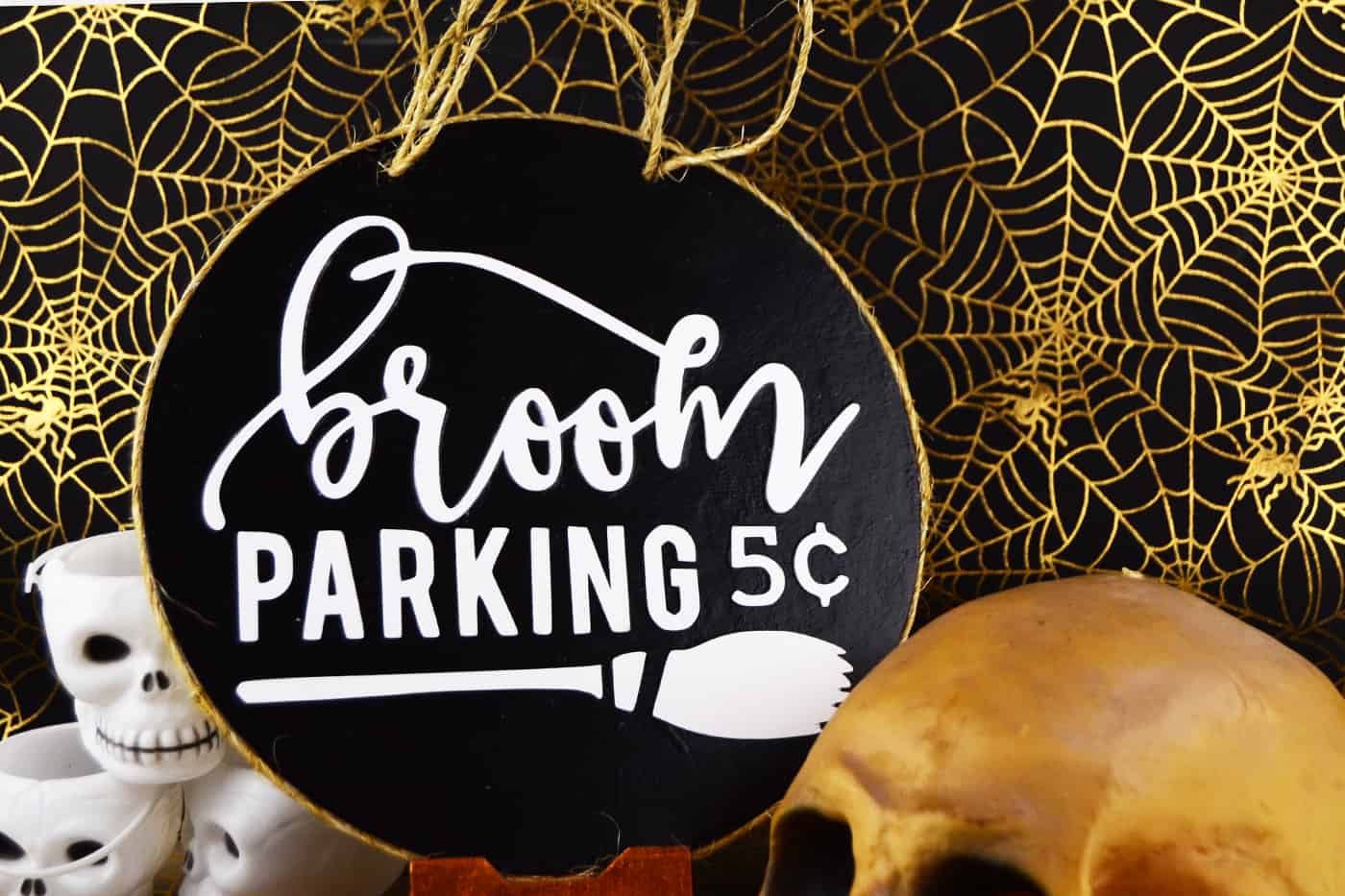 It's a fun and simple Halloween sign that looks modern and not so creepy – my kind of style. What's yours? Don't forget to follow my crafting adventures on my blog and social media! Happy crafting, friends!
 Minted Strawberry Blog | Facebook | Pinterest | Instagram | Twitter