If you love glitter and you love bracelets, this is the project for you. This colorblocked glitter bangle is so easy to make with Mod Podge!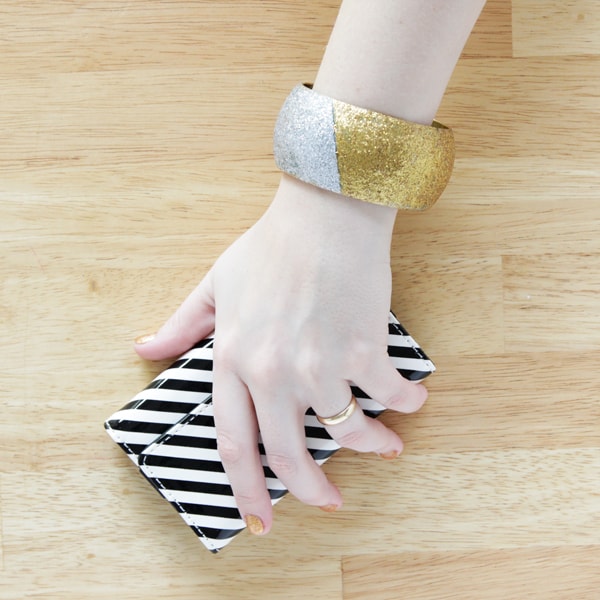 Hi all! Heidi from Hands Occupied here. This easy bracelet was made with a 25-cent thrift store bracelet and is something I whipped up to go with an upcoming conference outfit.
I was having a hard time to find a nice metallic bracelet, and this was a super affordable and simple solution to my problem.
DIY Glitter Bangle
Supplies
Thrift store bangle bracelet
Gold glitter – extra fine
Silver glitter – extra fine
Sponge brush
Paper towel (optional)
Mod Podge Acrylic Sealant (optional)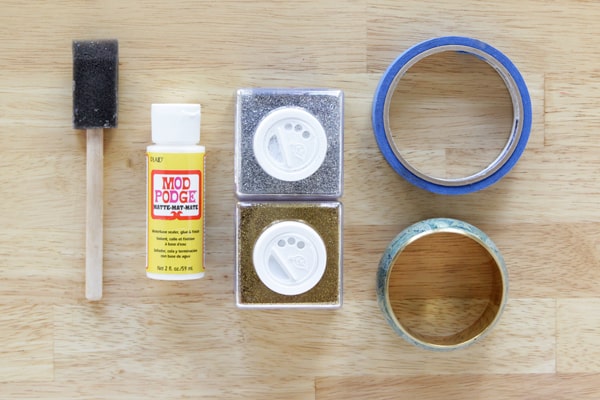 Directions
Clean and dry your bracelet before you start. Then, stick some painter's tape diagonally onto your bangle at two points. They don't have to be exactly parallel to each other unless you want them to be.
Press down the tape so there are no openings along the edge of the tape. You want your glitter bangle to be perfect, right?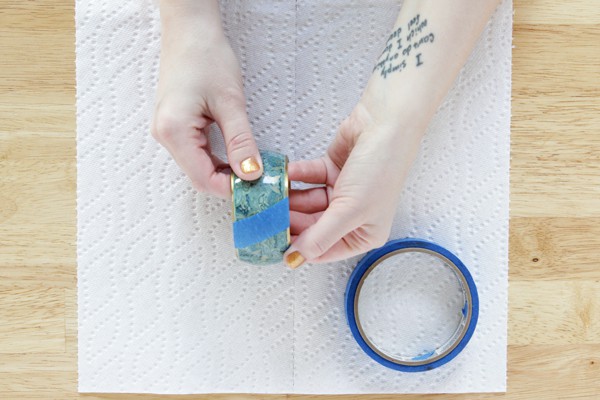 Paint Mod Podge onto one half of the bracelet, right up to the edge of the tape.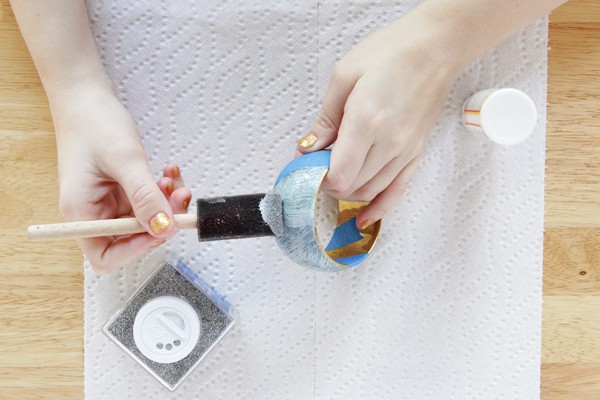 Sprinkle a good amount of extra fine glitter onto the wet Mod Podge, and use your sponge brush to press the glitter into the Podge. Keep adding glitter and extra Mod Podge as needed to your glitter bangle.
Just make sure to also keep pressing it into the Mod Podge until you can't see any of the bracelet through the mixture. Let dry – the Mod Podge dries clear.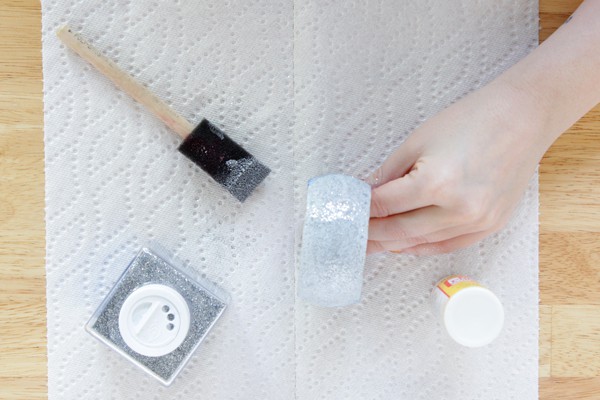 Carefully remove the painter's tape from the dried bracelet. There should be a hard, straight line along the edge of the removed tape.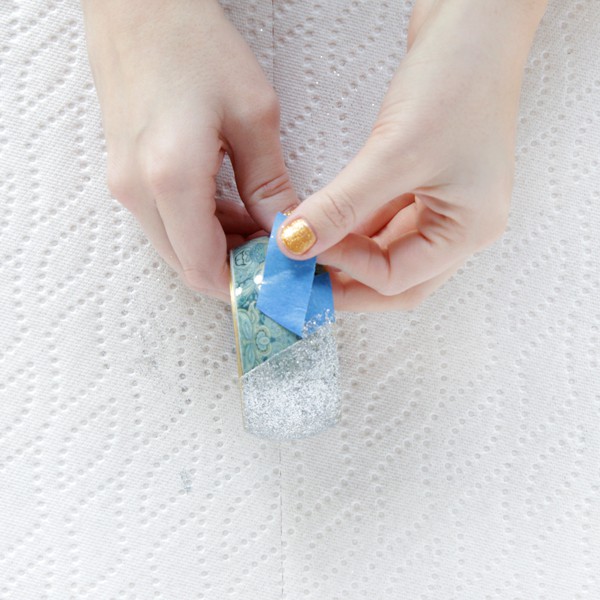 Repeat the Mod Podge application, sprinkling of glitter, etc. on the empty half of the bracelet with the second glitter color.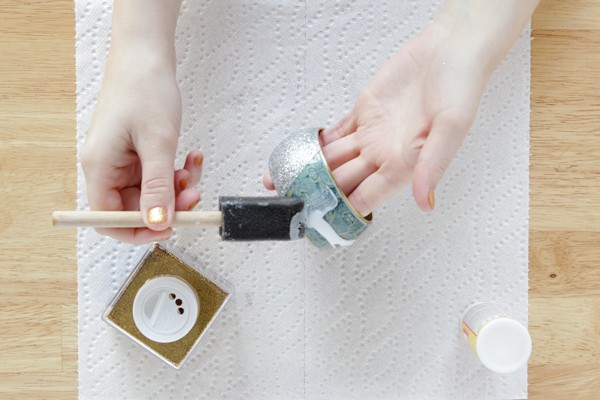 There's no need to tape this half. Push the second glitter color and Mod Podge mixture right up to the edge of the silver glitter. A hard ridge of the first glitter color will have formed, making it easy to keep the hard line between colors.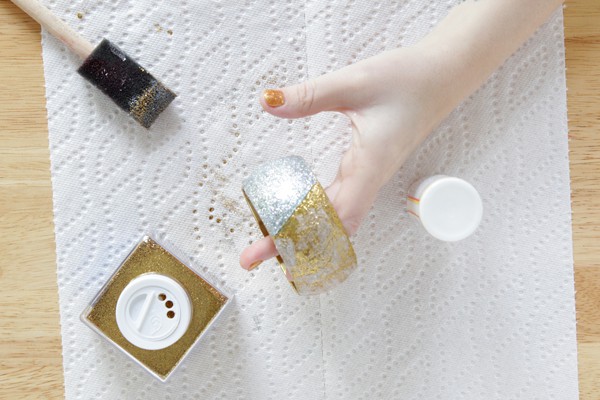 Let the second half of your glitter bangle dry completely before painting over the whole thing with a last layer of Mod Podge to finish.
If it's a little sticky for your taste, you can apply an acrylic sealant before wearing this out for the night. I think this bracelet will go with tons of outfits!
Like this idea? Check out the Hands Occupied blog, Facebook, Twitter or Pinterest.