Learn how to make your own glow in the dark nails! You can give any color of polish the ability to glow when the lights are low.
Skills Required: None. You don't need any prior craft experience for this glow in the dark nail polish project.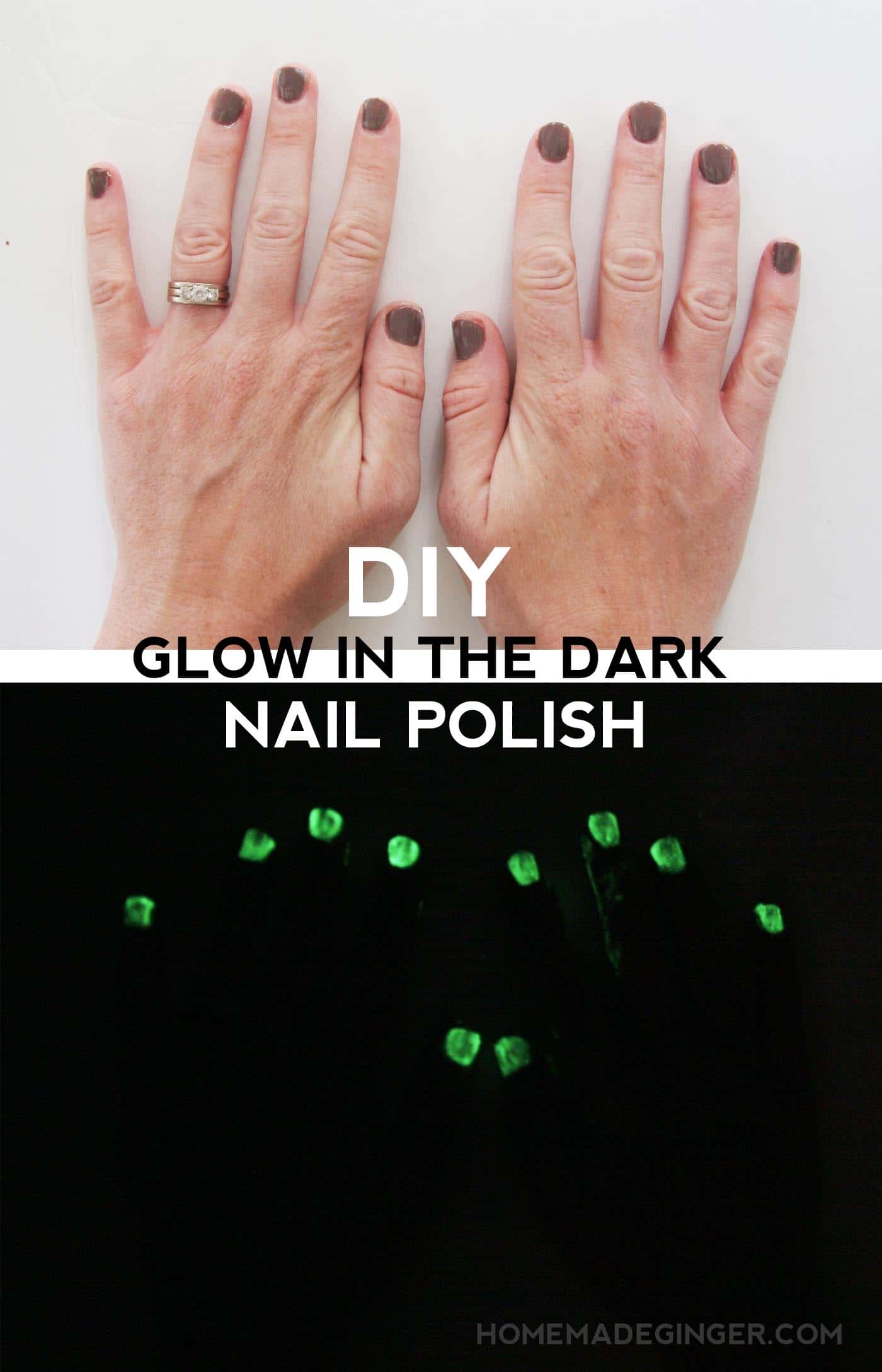 Important Note: Glow in the Dark Mod Podge was discontinued in September of 2018. As a substitute, you can use glow paint or Glo-Away.
Hello friends! This is Megan from Homemade Ginger and I'm excited to share an easy way to add some flair to your nails for Halloween! I recently discovered Glow In The Dark Mod Podge and I'm hooked.
I made some glow in the dark twine balls that are cute enough to go with your fall decor during the day but turn spooky at night.
I thought it would be fun to carry the cute turned spooky idea and do some DIY glow in the dark nail polish! Most glow in the dark nail polishes out there are in super bright or neon colors, but I love the idea of transforming any normal shade into something that glows at night.
You can turn your normal boring manicure into something that will be a little fun and spooky on Halloween night! Here's how to make these glow in the dark nails.
Glow in the Dark Nail Polish
For this project, you will need: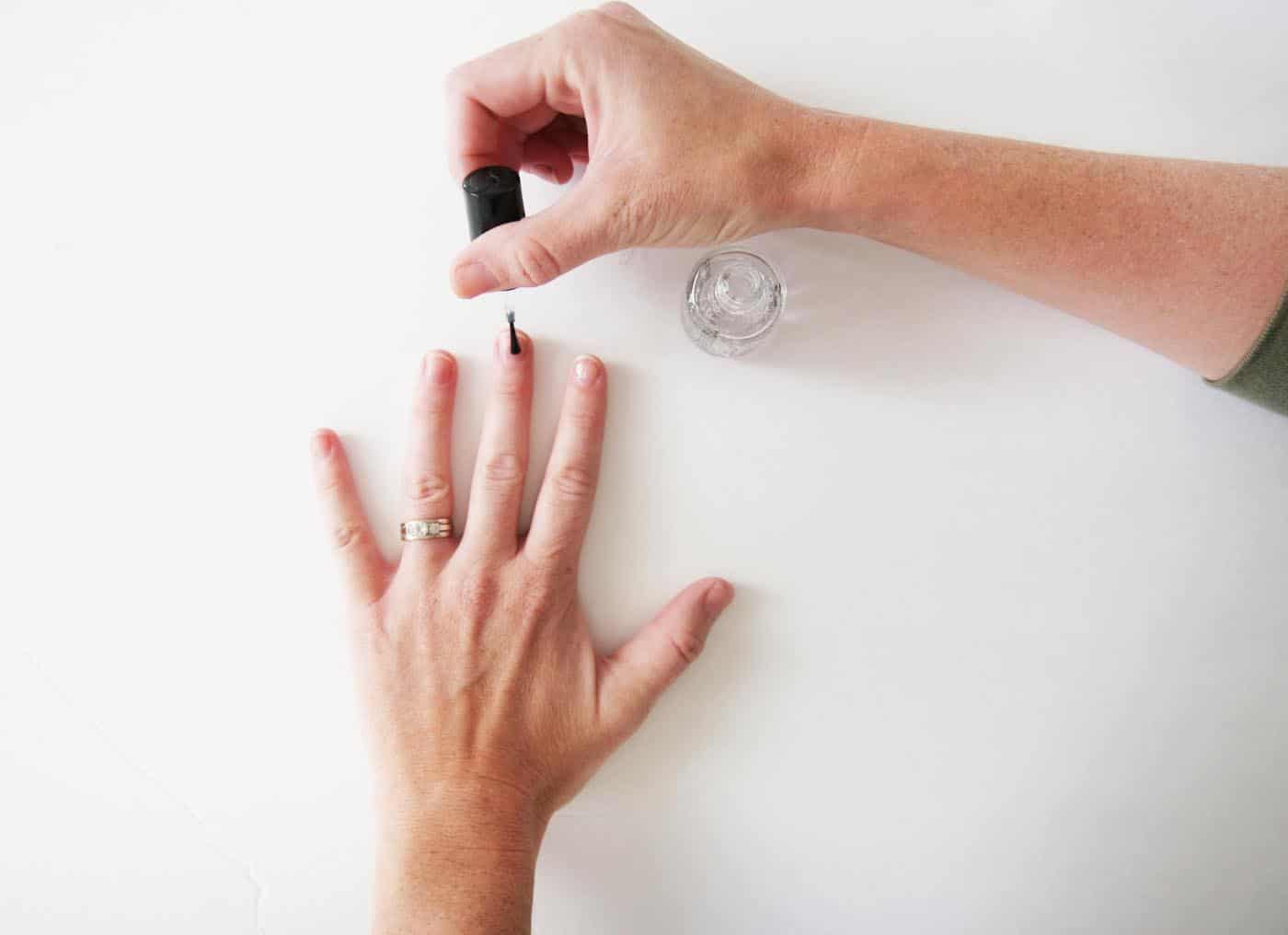 First, you will want to paint on your base coat. This just makes everything last longer on the nails.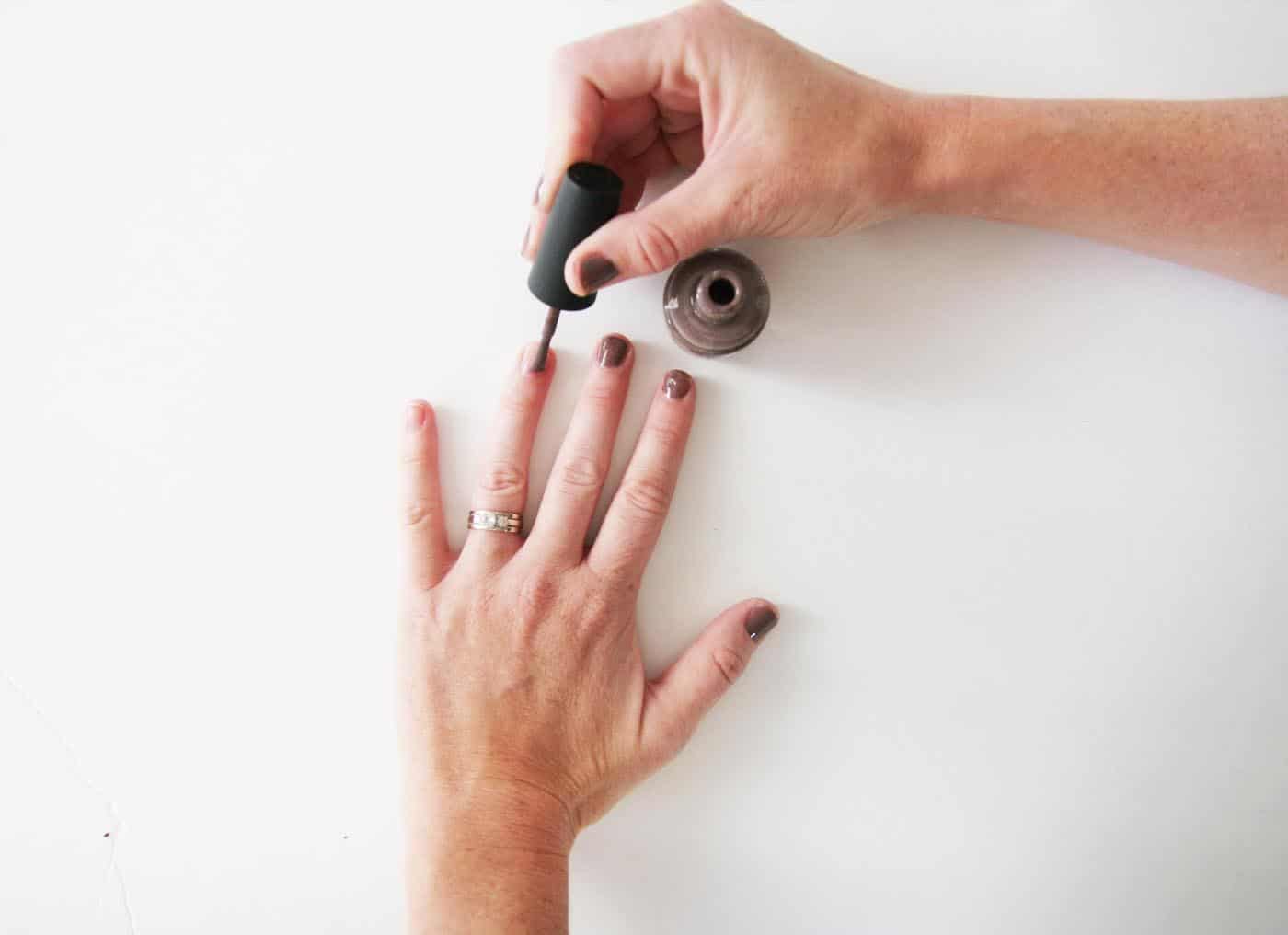 After the base coat is dry, paint on one or two coats of your color.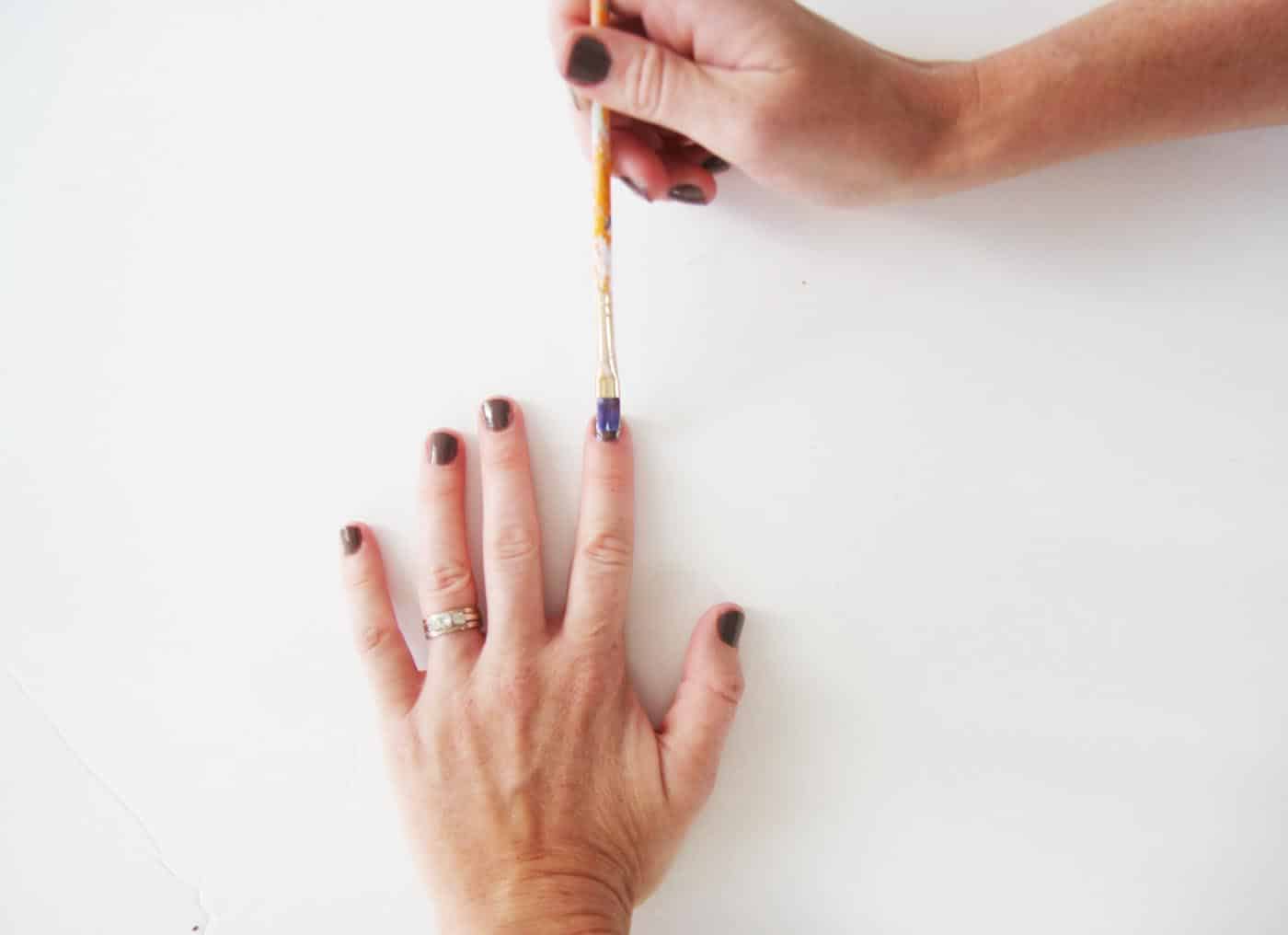 After that coat has dried, add a few thin coats of Glow In The Dark Mod Podge. The more thin coats you add, the more your nails will glow! Allow the coats to dry before adding more. You can use a hair dryer to speed up this process.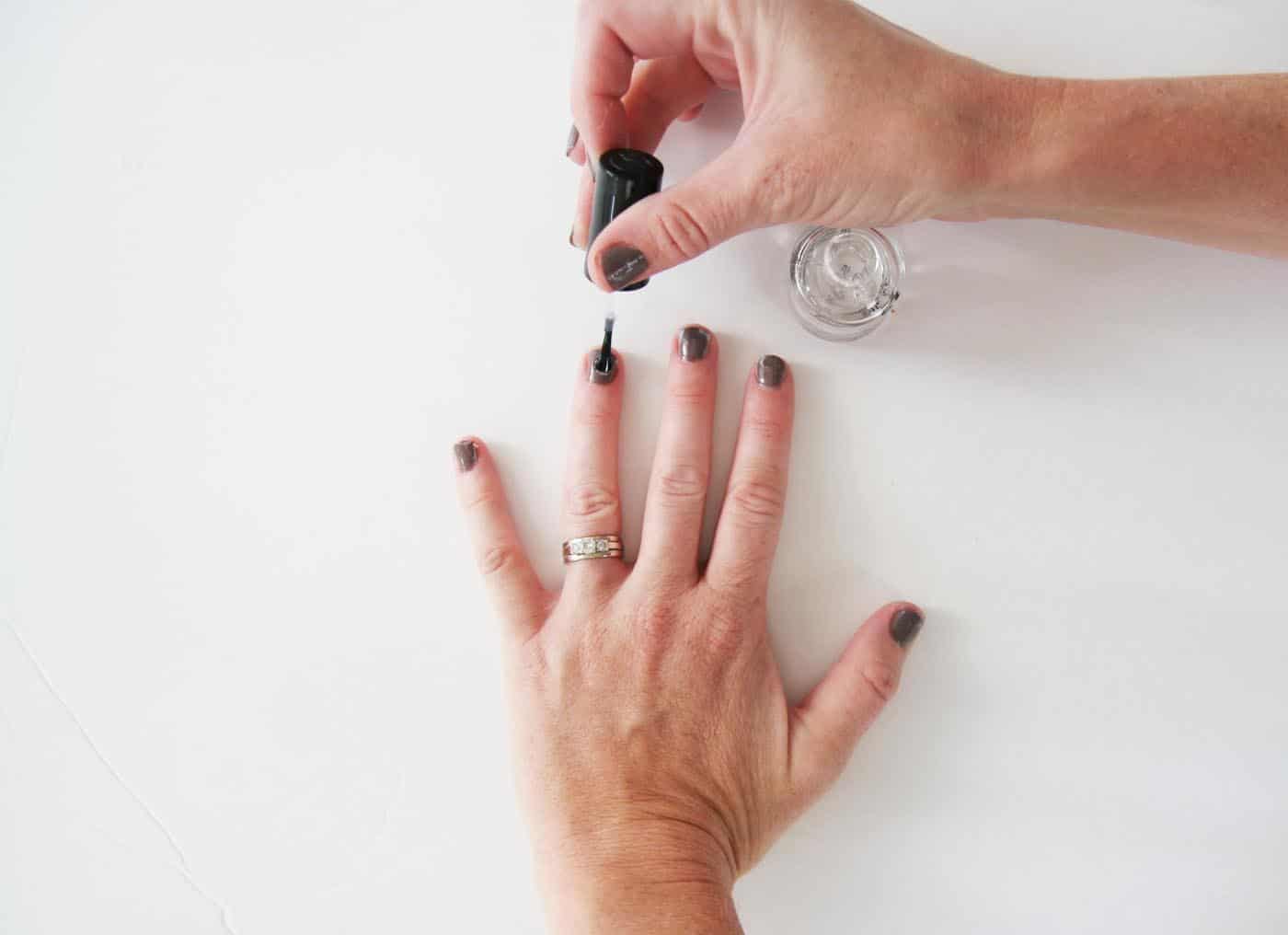 Top everything off with a thin clear top coat.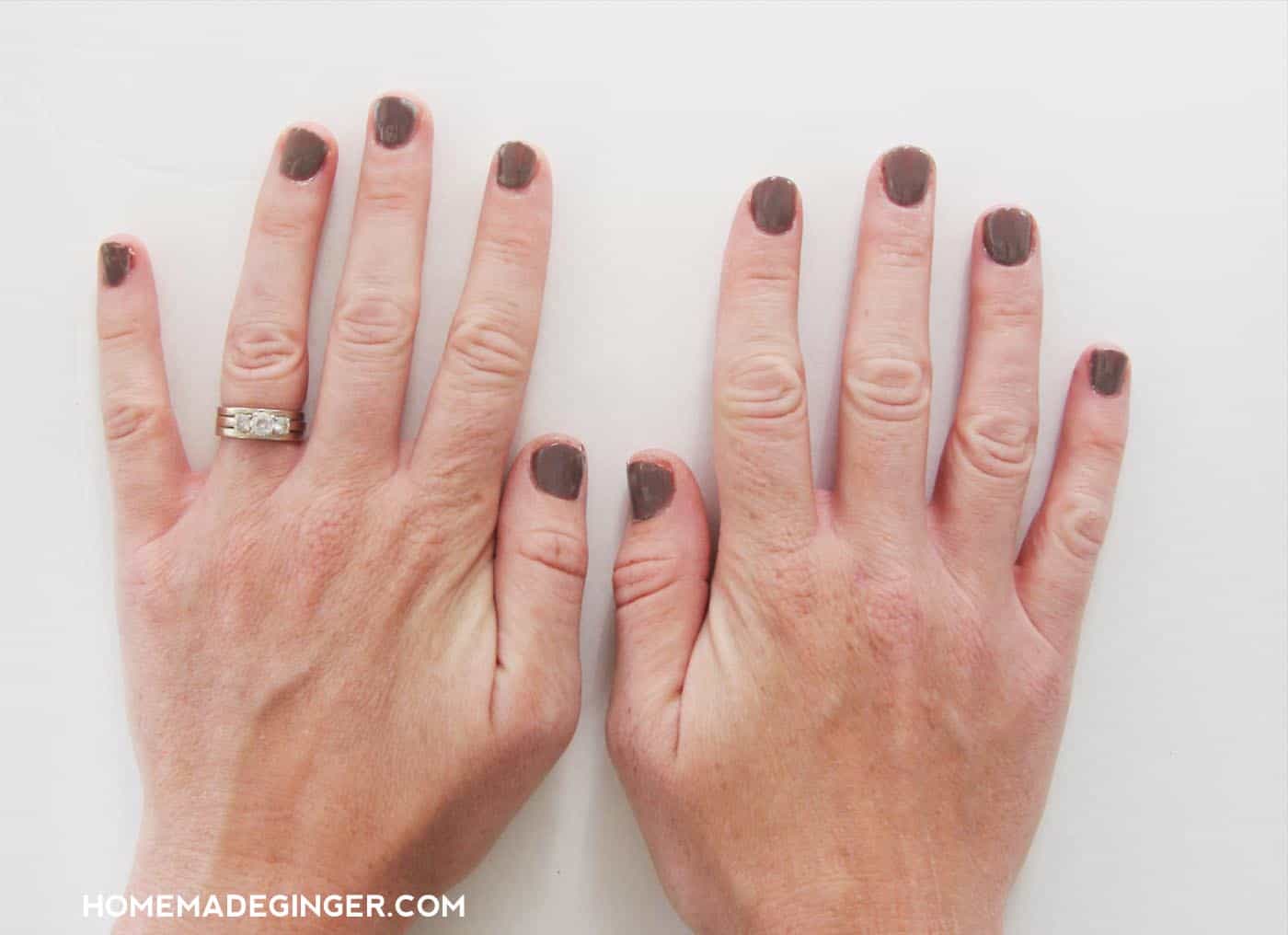 To make your nails glow even more, "charge" them by holding them up to a bright light.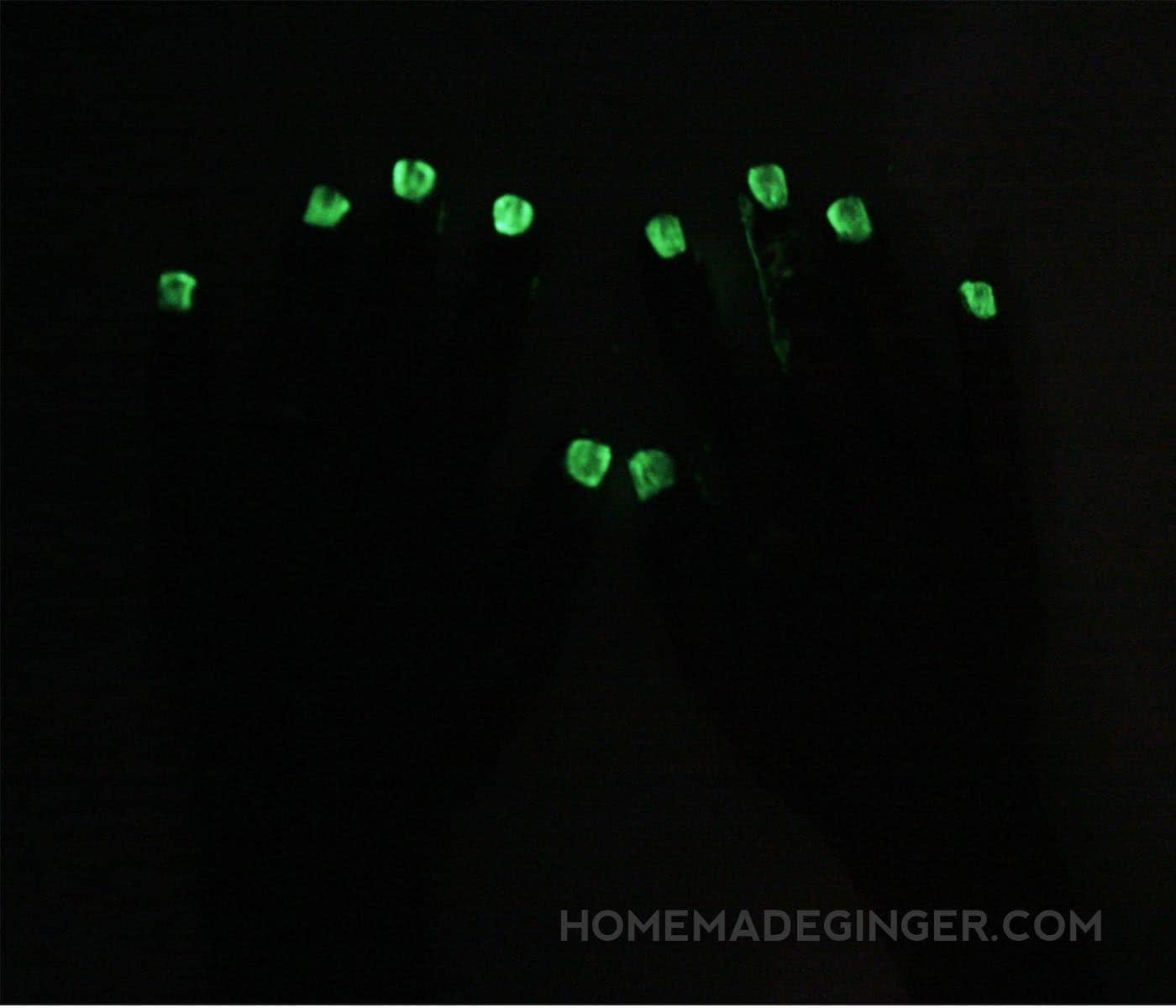 Then go into the night and watch your glow in the dark polish light up!