Looking for things to do with chandelier crystals? Learn how to turn them into pendants! They make such beautiful jewelry.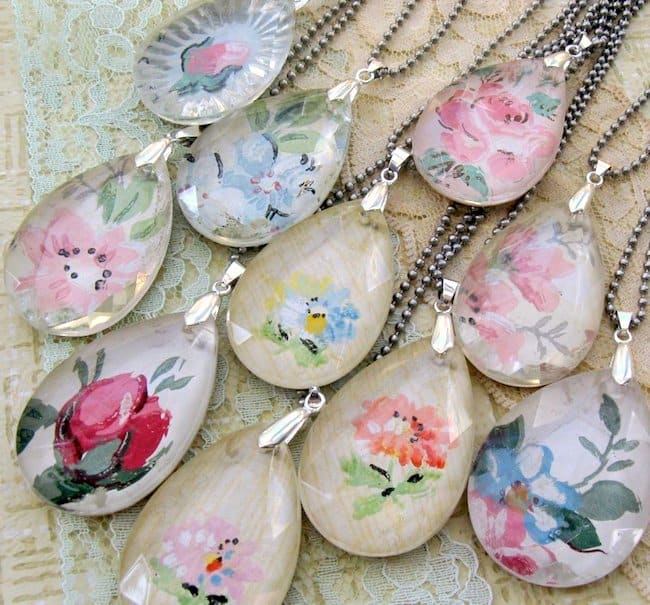 I've said before that Mitzi is one of the most brilliant Mod Podgers of all time. This is just another example of her decoupaging brilliance! She sees the potential in everything, and this time it's a plain ol' chandelier.
Sure, you could give it to the Goodwill . . . or you could recycle the crystal drops into necklaces, which is exactly what she did. Grab your Mod Podge and vintage wallpaper (or even just regular scrapbook paper, but I like that Mitzi used wallpaper) and make some really pretty pendants.
You can string them with other beads or even on ribbons. Mitzi has a lot of pictures on her blog, that you need to see. So pay her a visit, and then get decoupaging!
Chandelier crystal and vintage wallpaper pendant tutorial at Mitzi's Miscellany