ABOUT THE AUTHOR
If you are a brand or public relations agency, click here to work with me.
To ask me a question, please click here to e-mail.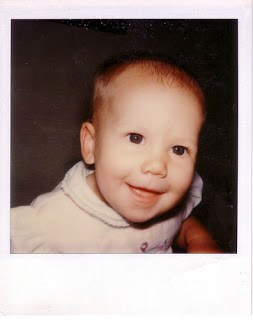 Who are you? My name is Amy. I am a 43-year-old crafty gal who has lived all over the country (a lot in the Northwest) and finally ended up in the Portland, Oregon area. I was born from creative genes, so I'm carrying on the tradition. I have been knitting for 20+ years, sewing for longer and decoupaging for almost 10. I do all of these things on a daily basis, or at least as much as I can. In addition to Mod Podge, I love the color blue, dogs, reading, cold weather, funny movies, road rallies, yogurt, garden gnomes, sock monkeys, cycling, tattoos, being outdoors, buttons, snuggling, and apparently blogging. Who knew I would love it this much?
Is there anything else I should know about you? I try to wear stripes and/or bright colors on a daily basis. It makes me happy. It's the little things, people.
What makes you the authority on Mod Podge? My favorite thing about this blog is that I get to bring lots of ideas and inspiration together in one place – making everyone who is featured here an authority! I started this blog because when I was trying to find decoupage inspiration, I had to go to a lot of different places to get it. I thought, "what if it could all just be in one place?" I don't just complain – I make it happen!
What is your day job? I'm a freelancer. That means that I am my own boss and I work all the time. But I love it.
Will you offer me advice on my project/creative idea/love life? Yes, I'll do my best. That I can promise you.
Do you accept submissions? Heck yes! Don't be scared. Send 'em my way. E-mail me here.
I'm having a Mod Podge craft issue. Can you help me? Yes. Click here. Another place that might help is the Mod Podge Facebook group, where there are a ton of members who love to answer questions.
PAST CONTRIBUTORS
There are a few contributors that have written at Mod Podge Rocks over the years that have that helped me "make the magic happen." Here they are!
David of Cheltenham Road – An escapee from Corporate Life, David now spend all his time happily sawing, painting, gluing and, of course, Mod Podging away. If it's got a vintage vibe or a cool graphic he's all over it from furniture to coasters to, well, pretty much anything that pops into his head.
David feels incredibly lucky to have found a home here with Amy at MPR and hopes you enjoy his projects. Don't forget to visit his booming Etsy shop and see all of his posts here.
Courtney of Crafts by Courtney – she is a stay at home mommy to 3 great boys (who keep me pretty busy) and a loving wife. Crafts by Courtney is where she make easy-to follow craft tutorials of projects she's done for her home. Courtney also enjoys a little crafting time with her kiddos as well. Crafting time is her "me" time; she just loves to site with a cup of coffee or wine and work on a new project for the house! Visit all of her tutorials here.
Megan of Homemade Ginger – Megan is a Kansas City based blogger and mom to 3 little girls. She is a former art teacher turned DIY blogger. She loves anything beautiful, vintage or crafty and is passionate about making lovely things without spending a lot of money. You can find her over at homemadeginger.com where she shares craft tutorials, home decor ideas, DIY projects, recipes and more! Visit all of her tutorials here.
Aki of Minted Strawberry – is a DIY blogger with a passion for trying out different ways to create. She loves looking at pretty things, mason jars, fat cats and lives daydreaming about what she can make next, and adding them to the list of never-ending projects she has. She has a degree in Interior Design but dabbles in Photography and Graphic Design as well. Find her ramblings, DIY tutorials and free printables here. See all her tutorials at Mod Podge Rocks here.
Ashlee of My So Called Crafty Life – Ashlee is a blogger and avid DIY artist who lives outside of Raleigh, NC with her husband, two adorable dogs, and a crazy cat. Ashlee spends her days creating all sorts of lovely things; her favorite being repurposing vintage finds! Visit her blog to see all of the beautiful projects – and see all of her tutorials at Mod Podge Rocks here.
Cheryl from A Pretty Cool Life – This mom of three lives in Chicagoland . . . while their house is messy and they eat too much carry out, Cheryl loves the feeling of doing things herself. She is drawn to stacks of pretty fabric, colorful paper, sprinkles, ribbons, yarn, polka dots, gingham, little chairs, white dishes, spray paint and tools. One day she may actually use all the fabric and supplies she's amassed over the years. Visit all of her tutorials here.
PREVIOUS CONTRIBUTORS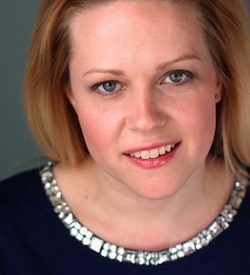 Shannon of Rosyscription – You might call Shannon the Clark Kent of craft blogging. By day, she is a pharmacist and by night she shares simple ideas for crafts, décor and much more with her readers. She also craves chocolate, loves a thrifty find and tries (often unsuccessfully) to avoid glue gun burns. You can find Shannon on her blog, Rosyscription, and you can find all of her projects here.
Heidi of Hands Occupied – Heidi Gustad is a Chicago-based crafter and librarian who loves dogs, the color red, vintage style and learning new things. She can be found writing about crafts at her blog, Hands Occupied, as well as a bunch of of places around the crafty interweb. Heidi loves sharing projects, instructions and inspiration for adding a little DIY to your life. You can see all of her projects here.
Linda of burlap + blue – Linda is a DIYing, photo-taking,coffee-drinking stay-at-home-mom who loves iced coffees, flip flops, and spray painting anything she can get her hands on. You can find her sharing tutorials and inspiration over at www.burlapandblue.com. Visit her posts here.
Natalie of Natalme – She is a wife and mom to four fabulous children. Well, except the last one. She's a bit of a stinker. Natalie is a full time crafter, thrifter, blogger, and photographer. She has a studio in her home where she likes to hide from her children and watch Netflix on her iPad. Natalie has done everything from being a power seller on eBay, to selling handmade goods and upcycled furniture at local boutiques and art fairs. In her free time, Natalie volunteers for the Circle of Love Foundation and the Special Needs Youth Athletic Foundation, all in hopes of one day being forgiven for my constant use of profanity. Visit all of her tutorials here.
Rachel of Lines Across and Let's Wrap Stuff – she is obsessed with making things. Rachel especially loves bright colors and bold geometric shapes. Rachel believes that simple is beautiful and that life is more fun when you take a little time to be creative. She loves to share tutorials that don't require a ton of time, space, or money, and thinks that you don't have to have to be very artistically talented in order to make pretty things. Rachel also loves occasionally sharing crafts and activities for kids (since she has three little ones), watercolor tutorials for beginners, paper gift boxes, and simple things to make with polymer clay. She thinks that Mod Podge and glitter were made for each other, and enjoys sharing her obsessions with craft supplies, colors, and DIY on Instagram. Visit all of her tutorials here.
Heidi, Monica and Mary Jean of Hammer Like A Girl – three Seattle girls with backgrounds in graphic design, art, architecture, construction, and real estate – with a preference for rusty, salvaged and modern. They get together once a week and tackle house projects big and small. When they aren't working on their houses they can be found in their basements tinkering on some functional art, usually made from reclaimed materials. They write about their diy adventures at HammerLikeAGirl.com. Visit all of their tutorials here.
Justine of Sew Country Chick – she's a trained fashion and costume designer who moved from Los Angeles to a small farm with her husband to raise our five kids. She blogs mainly about DIY fashion, but also loves decorating and getting crafty with Mod Podge. Visit all of her tutorials here.
Dominique of Crafted – Dom is a blogger, designer and freelance crafter from Sydney, Australia. Like most crafty types Dom's passion for craft and all things DIY started from a very young age and just got stronger and stronger. By day she works for one of Australia's most popular DIY television personalities, by night she blogs at Craftedblog.com and creates handmade wedding and home decor pieces with her other half. She started Crafted as a way to express her passion for all things handmade sharing other peoples creations as well as her own. Visit all of her tutorials here.