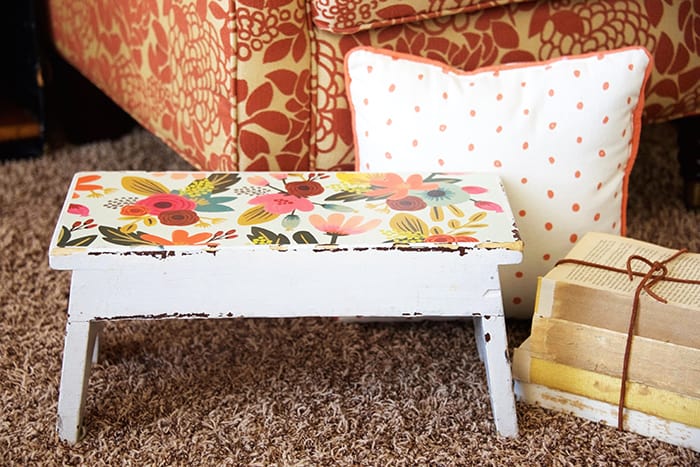 Happy spring, friends! Yay! I am sooo happy spring is finally here. It's been such a long winter! And I especially love this floral paper that I found that reminds me of spring. I an definitely ready to craft with florals again!
I found this itty bitty stool at an antique store a few years ago, and I am finally ready to give it a little makeover. Here's what you need to give your furniture a little facelift: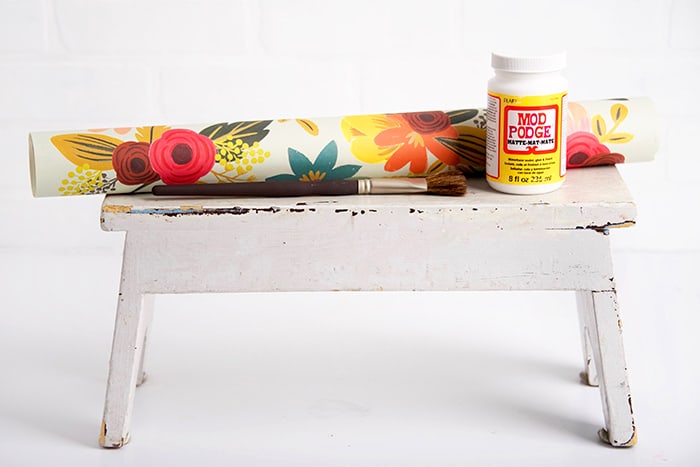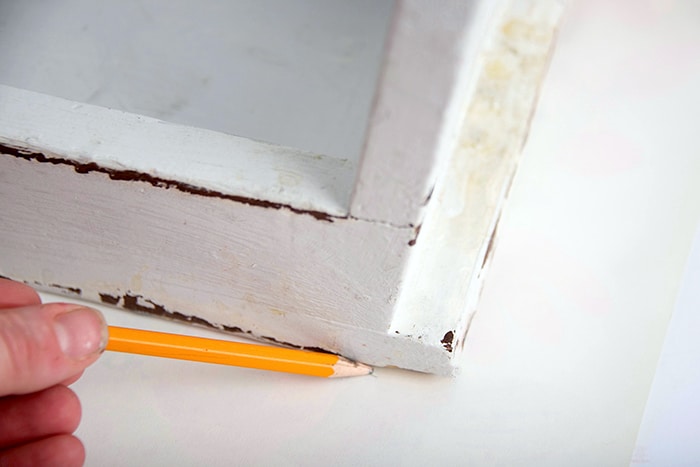 To get started, first turn your stool upside down and trace your patterned paper.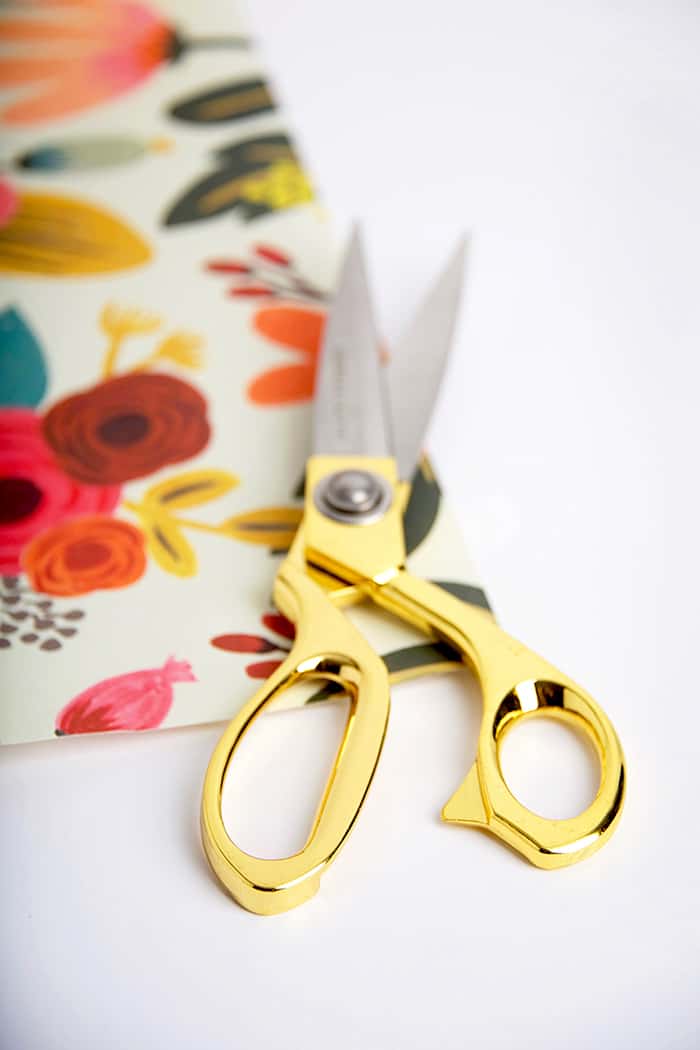 Using scissors, cut your paper down to the correct size. I cut an extra 1/4 inch off each side so I had a little bit of space between the paper and the edge, but you can cut it the full length if that's what you want!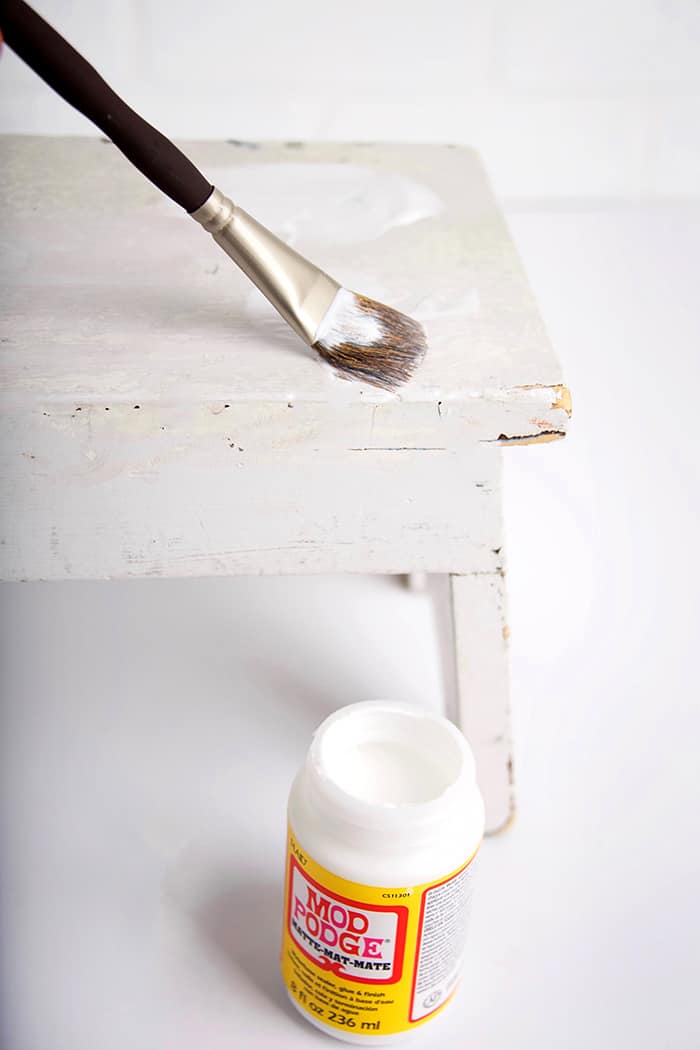 Next, use your paintbrush and Mod Podge Matte to put a thin coat along the top of your step stool. Do the same on the backside of your patterned paper, and then place the paper on your stool.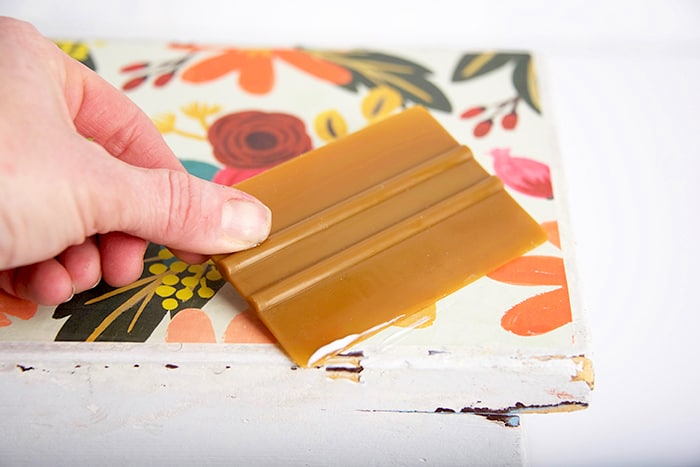 Use a plastic scraper to smooth out the surface to get rid of any air bubbles.
Add a coat of Mod Podge to the top of your stool and allow it to fully dry. Add a second coat if desired.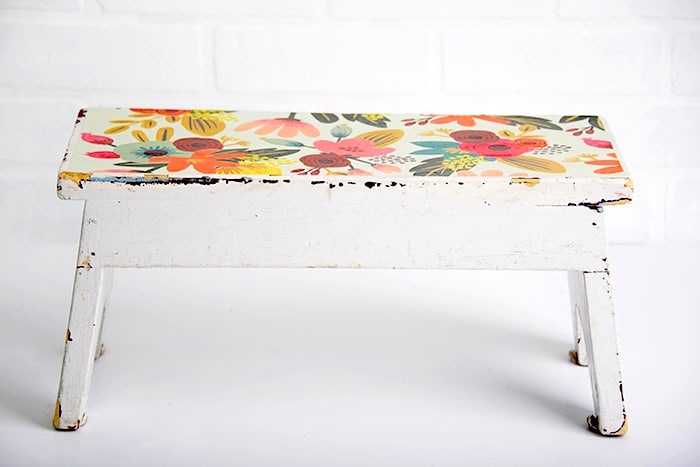 Because I want this stool to be functional and not just for looks, I added about three coats to the top, waiting for the Mod Podge to dry between each coat.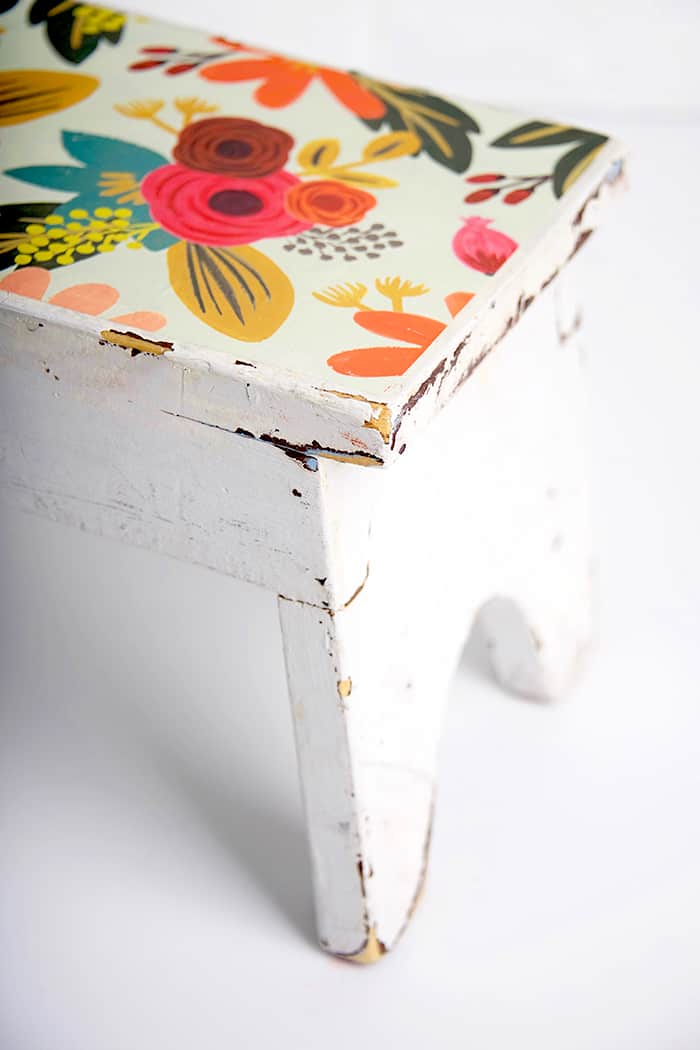 I used a Matte Mod Podge, but you can definitely use a gloss if you want a nice sheen on your project!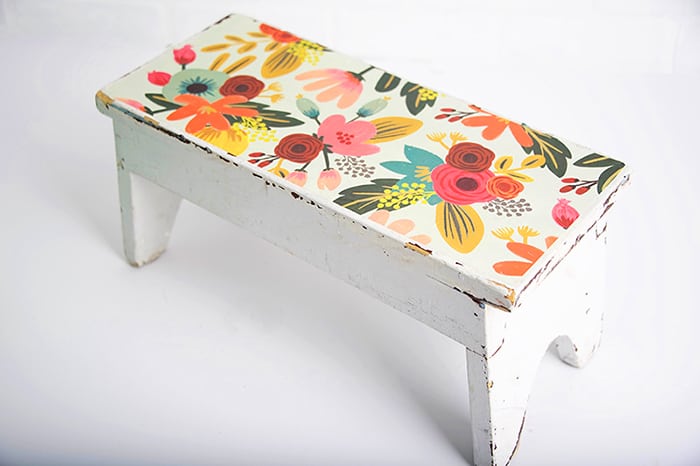 That's it! Super easy, and I love how it turned out! Such a lovely reminder of spring, don'tcha think?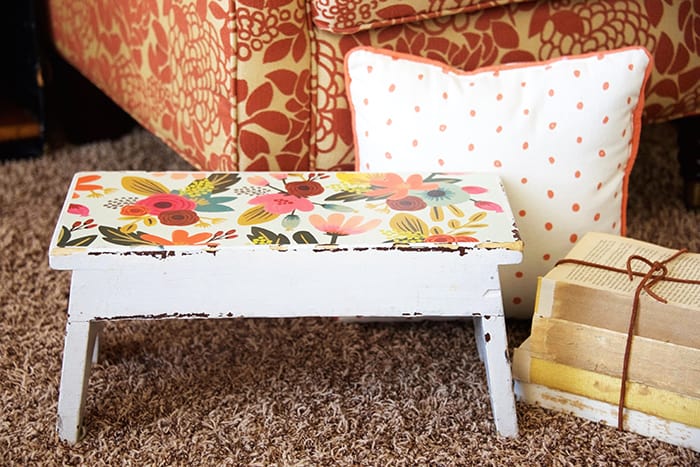 My little stool is now happily hanging out in my living room. I also use it in my pantry whenever I need to grab something just out of reach. It's cute and functional!
For more Mod Podge projects and tutorials, be sure to visit my blog at www.natalme.com!
XOXOXO
Nat