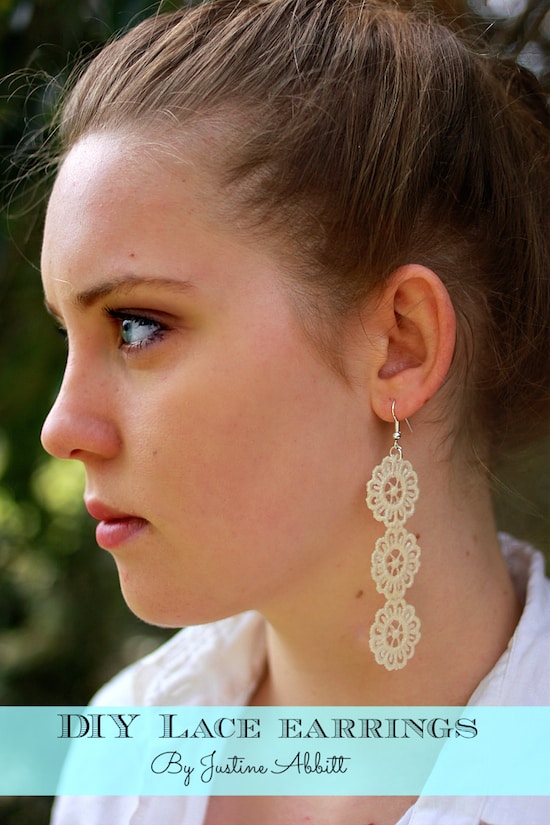 Justine from Sew Country Chick has found a fun way to make DIY lace earrings using scraps! Take a peek at the tutorial below and see if it inspires you to use scraps to make your own jewelry. What else could you use besides lace?
—————–
I've been seeing lace jewelry around lately and love it. I have lots of lace scraps laying around from my various projects: wedding gowns, baptism dresses . .  . just your everyday sewing projects, lol!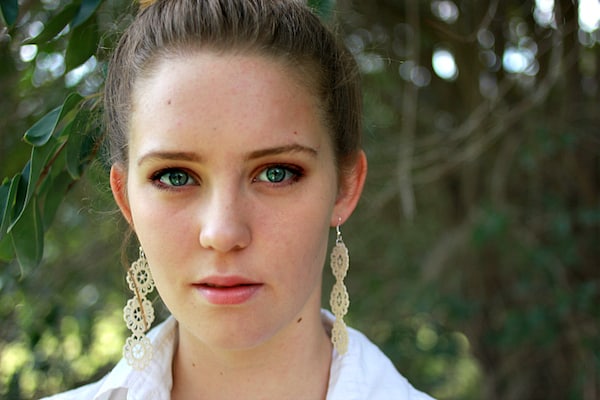 These DIY lace earrings take just a few minutes to make and are quite pretty on Isabelle, don't you think?
Covering the lace bits on the earrings with Mod Podge helps make them more durable and firm, and keeps the lace from unraveling. Here is how to make your own.
DIY Lace Earrings
Materials Needed: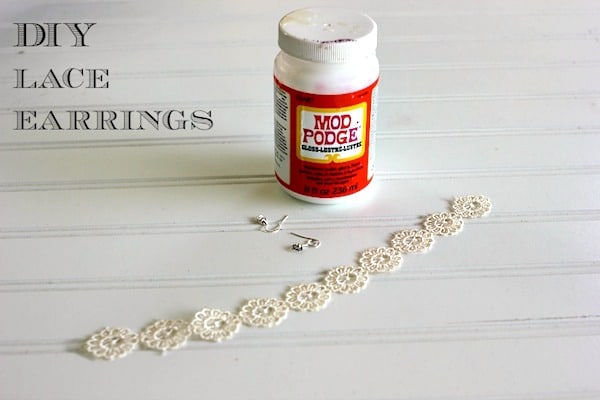 Cut the bits of lace the length and size you like.
Then coat the lace with Mod Podge. If you do this on a plate, peel up and hang to dry. Or you can do this on aluminum foil or a Mod Podge silicone mat.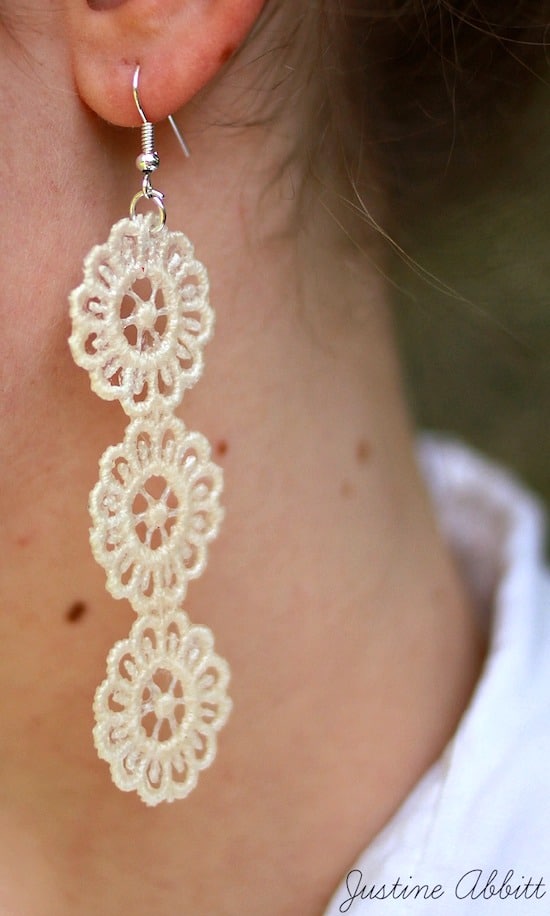 Once dry, insert a jump ring into the lace and add the earring pieces. These earrings make great gifts, and you can knock out several pairs in one sitting. Use up all that trim to make a variety of handmade jewelry!
I'd love for you to stop by and visit me on Pinterest, Facebook, Twitter or my blog Sew Country Chick where I will be crafting away!
Do you love this lace earrings DIY? You're going to love these other earring crafts as well!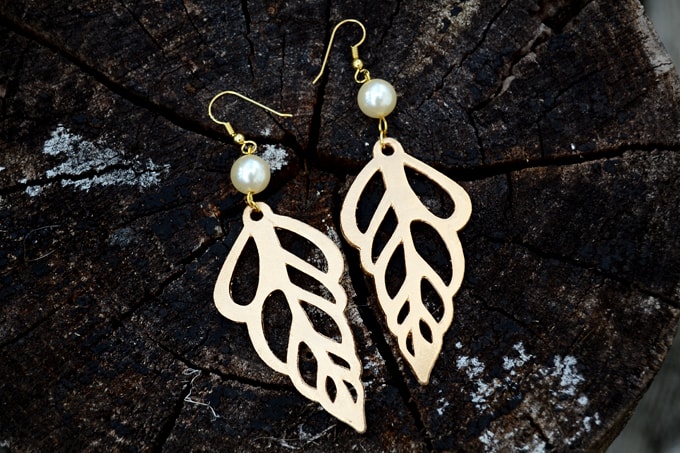 Seashell cross section paper earrings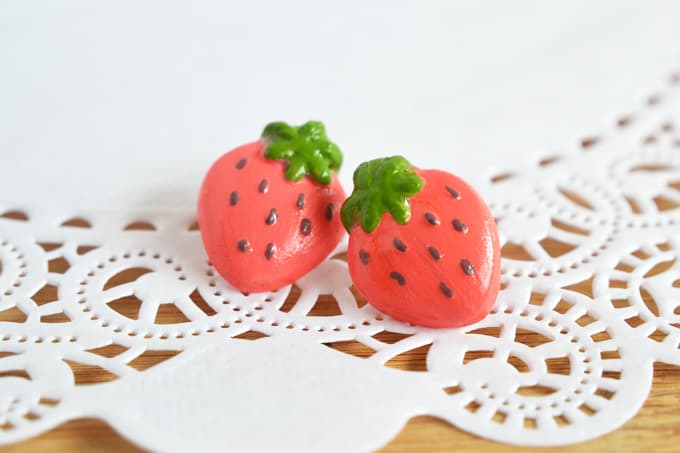 Fun and flirty strawberry handmade earrings
Vintage inspired DIY earrings