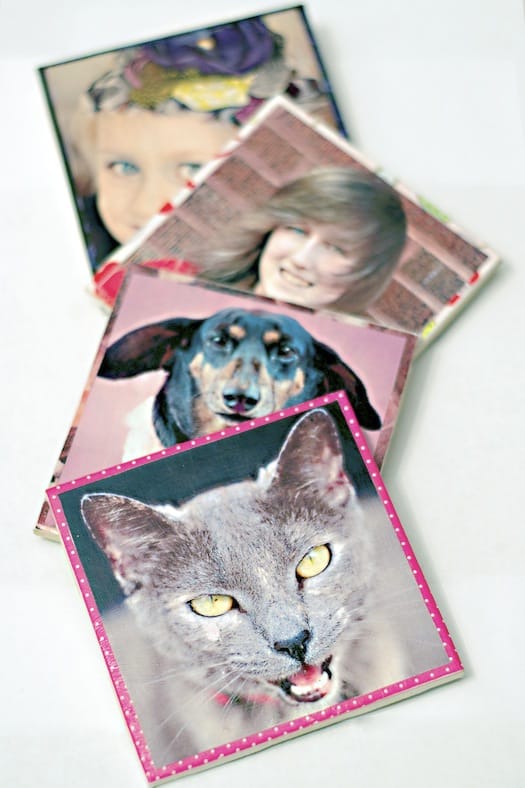 Okay, I don't use coasters in my house. There I said it. I am always concerned about the water ring of death on all my wood furniture and know that I need coasters to make sure I don't have to deal with said ring. I have to say how easy this looks and how great it is because it's just simple printed photos. I think with tutorials this great, we could definitely become a coaster-using family!
DIY photo coasters at Eleanor's Eats
We have plenty of Mod Podge coasters around here – don't be afraid to check them out.