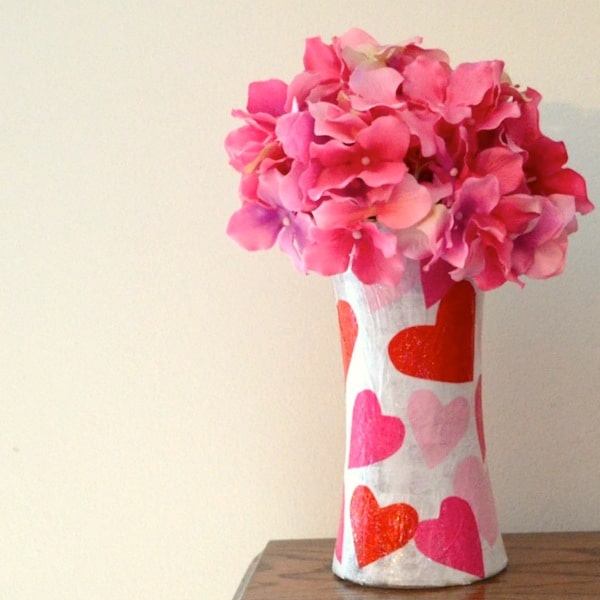 It's hard to convey how awesome Mod Podge Sparkle is unless you see it in person. It really glitters, which is what Amy used it for on her DIY valentine vase. She used tissue paper, and her little ones helped her, which makes my old, rusted heart feel love. When Amy says this project is easy, she isn't kidding. If you are new to Mod Podge, or want something you can do with the children, this is your project. And if you are bold, go with turquoise like I did for My Aqua Valentine last year. Learn how Amy made the project below.
Easy valentine heart vase at One Artsy Mama
Now you should check out other Valentine's Day Mod Podge projects, or the time I made faux stained glass canisters with tissue paper.