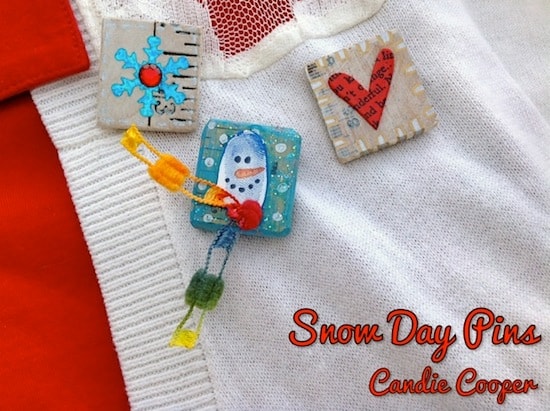 Hi there! I'm Candie Cooper and so excited to be guest posting for Amy's MPR blog. My specialty is jewelry making – but I also love holiday and winter craft ideas. With Christmas coming, you might be thinking about gifts for teachers. I've got a quick project that you can make with your kids every inch of the way. For this project I used the magic potion that this entire blog is about: Mod Podge!
This project uses a very special formula – Sparkle Mod Podge. In addition you'll need a ruler (cut into pieces), acrylic paint, pins or magnets, glue, scissors, a Sharpie, paintbrushes and various embellishments to decorate your pins (described below).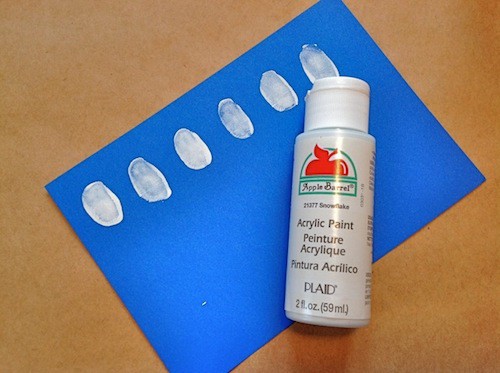 Place some white paint on a paper plate. Make fingerprints on blue card stock and leave to dry. Cut around the prints.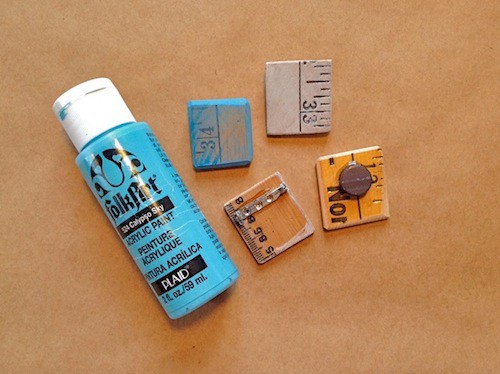 Slice a yardstick into 1.25 inch sections. Sand around the edges with a nail file or sandpaper to smooth. Optionally, you can paint the yardsticks (I used water with my paint to make a stain). Glue a magnet or pin back onto the back.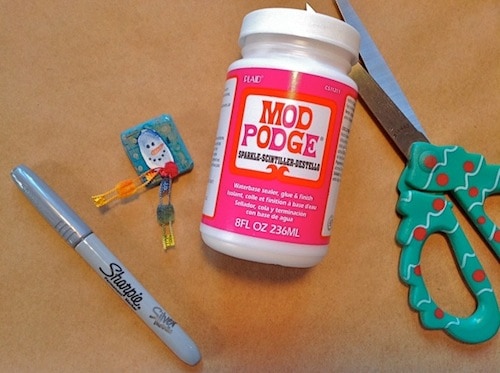 Mod Podge various embellishments onto the front–buttons, snowflake sequins, chipboard hearts, flat back crystals, words are a few ideas. For the snowman, I used permanent markers to draw a face and decorated the yardstick piece with silver polka dots. Add a little glitz around the snowman's face with Mod Podge sparkle. Hot glue a tiny piece of yarn for a scarf.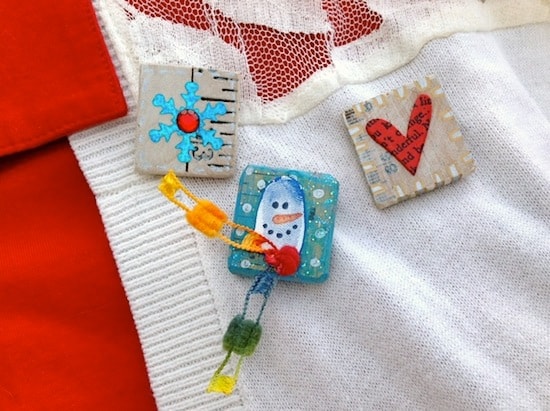 Wear your finished pins with pride all winter long – or give them as gifts!
Don't forget to visit Plaid on Facebook, Twitter or Pinterest. Additionally, you can visit these other Mod Podge projects below for more inspiration.