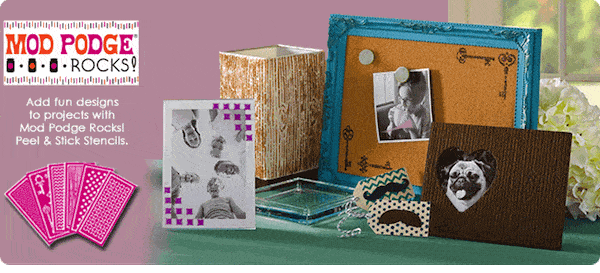 Hi there! I first want to say "thank you" for volunteering to review my stencils. I really appreciate it! I am always impressed with how the craft/DIY/creative blogging community supports each other. It makes me teary eyed – and I'm not a crier! Anyhoo, let me introduce my new line of stencils to you: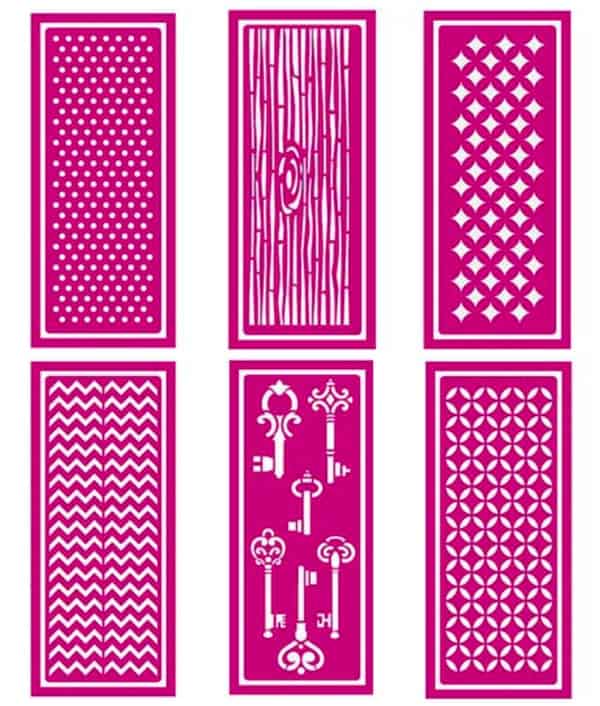 Your first question might be, "aren't those just adhesive stencils?"
And actually – yes! They are. So here's the deal. About a year ago, Plaid asked me to come up with some product ideas for Mod Podge. I did a presentation with 90 pages of ideas . . . and these stencils were one of them. I know that Mod Podge works well with glitter, and all my readers seem to love that. Which is kind of funny because I don't LOVE glitter . . . but, it's good for us all to get out of our comfort zone now and again (I think, haha). So ones of my "tests" for new product was to use some adhesive stencils with glitter and Mod Podge – and they worked! And that's what these stencils are. Basically, you can get intricate designs with Mod Podge and glitter using these stencils than you could with Mod Podge alone. You can also use sand and other "grainy" type items.
It's not groundbreaking, but I like the effect. The designs were chosen by me (I worked with designers; I developed product in my former work life) and are good, solid designs for use with Mod Podge. As you can guess, they can be used with paint too – so I like their versatility. Honestly I couldn't find good adhesive stencils out there with BASIC patterns. I wanted designs that you could use again and again.
So that's the deal. Along with explaining the "behind the scenes," I wanted to share with you a short tutorial for how to use them and some tips.
Steps 1 – 3:
Peel the stencil off of the backer sheet and smooth thoroughly onto the surface.
Use a spouncer or other sponge type tool to add Mod Podge to the stencil. You don't need to dilute it. Make sure to cover thoroughly.
Peel up the stencil and you should see Mod Podge left behind that makes the pattern!
Steps 4 – 6:
4. Sprinkle the sand or glitter on top of the Mod Podge design.
5. Shake the sand or glitter off onto a piece of paper or into a glitter tray so that you can easily pour it back into the jar. Let dry for several hours.
6. Brush off excess glitter using a brush.
After using the stencil, wash it immediately. I always like to wash it off and let it dry (or paper towel it off) before repeating my design – it just helps me with keeping it from smearing. You can also touch up any areas that didn't get glitter or sand with a small brush and Mod Podge (like you would a regular stencil).
Another method you could use with these stencils is to make the glitter/sand/etc and Mod Podge beforehand and pounce it onto the stencil (thanks to Justine from Sew Country Chick for this idea!). I haven't tried this, but it could be fun.
In addition to the above, I wanted to share my top five tips for using these stencils.
1. Remove the stencil very carefully from the backer and all surfaces so you don't tear it.
2. Work quickly when spouncing Mod Podge on the stencils  – Mod Podge has a reduced dry time, so you'll may need to go over some areas a few times.
3. Have a piece of paper or tray ready to catch your sand or glitter so that you can place it back into the container.
4. Touch up areas you missed with a small paintbrush – just add more Mod Podge and glitter or sand.
5. Wash the spouncers and stencils immediately after using.
And one more time: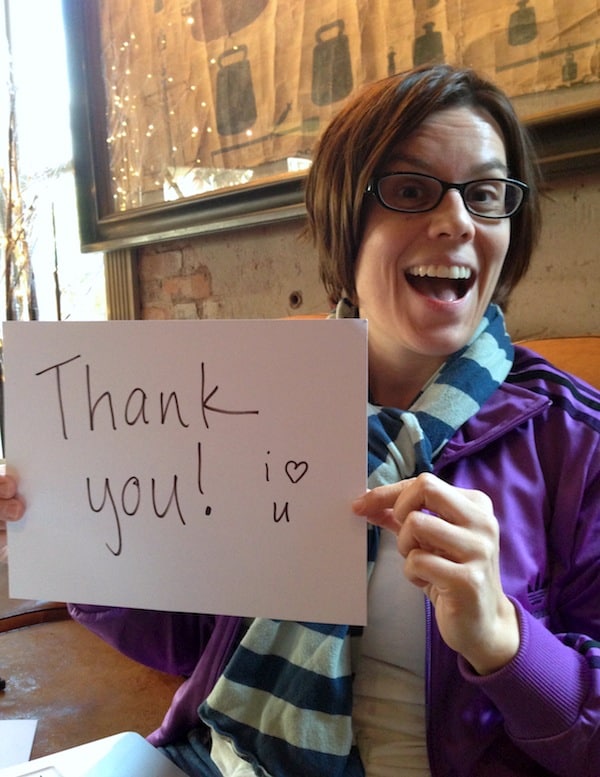 As a token of my appreciation, I'd like to share some of your posts using my Pinterest/Facebook/Twitter, etc. Please visit this Google form to choose your stencils, date to post and  add up to five links that I can share (I love repinning, so pin URLs are encouraged). I will also, of course, be sharing your projects. I'd also LOVE any feedback (positive or negative) and new ideas you have for these stencils. Every one of you is so creative that I'm sure you'll come up with something I didn't think of. Please email me at [email protected] with anything – any questions. Or just to chat

Much love!
Amy