ABOUT THE AUTHOR
To ask me a question, find out about sponsorship or request a media kit, please click here to e-mail me.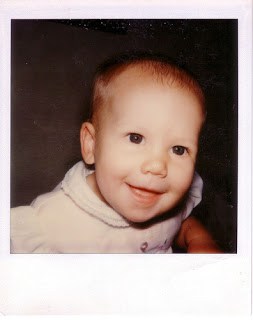 Who are you? My name is Amy. I am a 36-year-old crafty gal who has lived all over the country (a lot in the Northwest) and finally ended up in Atlanta. I was born from creative genes, so I'm carrying on the tradition. I have been knitting for 18 years, sewing for longer and decoupaging for just a few. I do all of these things on a daily basis, or at least as much as I can. In addition to Mod Podge, I love the color blue, dogs, reading, cold weather, funny movies, road rallies, yogurt, garden gnomes, sock monkeys, running, tattoos, being outdoors, buttons, snuggling and apparently blogging. Who knew I would love it this much?
Is there anything else I should know about you? I try to wear stripes and/or bright colors on a daily basis. It's my schtick and it makes me happy. It's the little things, people.
What makes you the authority on Mod Podge? My favorite thing about this blog is that I get to bring lots of ideas and inspiration together in one place – making everyone who is featured here an authority! I started this blog because when I was trying to find decoupage inspiration, I had to go to a lot of different places to get it. I thought, "what if it could all just be in one place?" I don't just complain people – I make it happen!
What is your day job? I'm a freelancer. That means that I am my own boss and I work all the time. But I love it.
Will you offer me advice on my project/creative idea/love life? Yes, I'll do my best. That I can promise you.
Do you accept submissions? Heck yes! Don't be scared. Send 'em my way. E-mail me here.
I'm having a Mod Podge craft issue. Can you help me? Yes. Click here.
EDITOR
This girl keeps me in line, seriously.
Erika blogs at Life Unfluffed and occasionally posts on her craft blog, Oops! I Craft my Pants. Aside from blogging, Erika loves to craft (using Mod Podge, of course!), spend time with her kids (two little girls) and her awesome husband, Tyler. Oh, and don't forget her pugs. She's basically obsessed with them (yes, she and Amy are kindred spirits).
Find out more about Erika here.
CONTRIBUTORS
There are a few contributors here at Mod Podge Rocks that help me "make the magic happen." Here they are!
Walter Silva Art – Walter is an amazing illustrator and product designer with a passion for kids picture books and kids decor. He lives in Providence, RI and operates a pretty cool Etsy shop.
David of Cheltenham Road - An escapee from Corporate Life, David now spend all his time happily sawing, painting, gluing and, of course, Mod Podging away. If it's got a vintage vibe or a cool graphic he's all over it from furniture to coasters to, well, pretty much anything that pops into his head.
David feels incredibly lucky to have found a home here with Amy at MPR and hopes you enjoy his projects. Don't forget to visit his booming Etsy shop.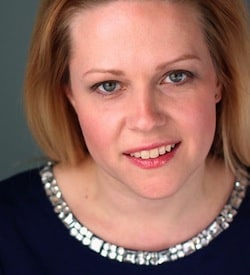 Shannon of Madigan Made - You might call Shannon the Clark Kent of craft blogging. By day, she is a pharmacist and by night she shares simple ideas for crafts, décor and much more with her readers. She also craves chocolate, loves a thrifty find and tries (often unsuccessfully) to avoid glue gun burns. You can find Shannon on her blog, Madigan Made, and you can find all of her projects here.
Heidi of Hands Occupied - Heidi Gustad is a Chicago-based crafter and librarian who loves dogs, the color red, vintage style and learning new things. She can be found writing about crafts at her blog, Hands Occupied, as well as a bunch of of places around the crafty interweb. Heidi loves sharing projects, instructions and inspiration for adding a little DIY to your life. You can see all of her projects here.
Linda of burlap + blue - Linda is a DIYing, photo-taking,coffee-drinking stay-at-home-mom who loves iced coffees, flip flops, and spray painting anything she can get her hands on. You can find her sharing tutorials and inspiration over at www.burlapandblue.com. Visit her posts here.