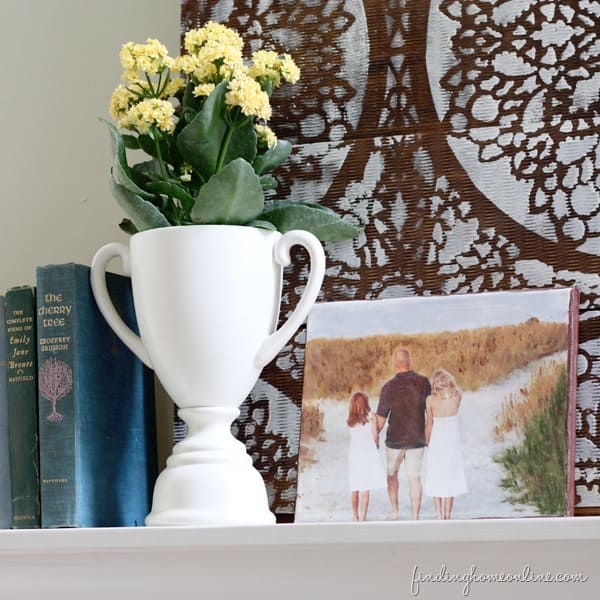 I know what your question is going to be. Why would you do a photo transfer to canvas as opposed to just decoupaging the printed image directly to the canvas? Well, my friends, Mod Podge photo transfer medium just gives an image a different look. I love the vintage, (slightly) faded feel, and you also don't have to worry about wrinkles, which is pretty nice since canvas isn't the easiest surface to Mod Podge a sheet of paper to. If you've been holding off on trying the photo transfer medium, give it a go – it's pretty fun. Give this transfer a few tries and I promise you'll be good to go! Learn how to make this canvas below.
Painted canvas: Mod Podge photo transfer at Finding Home
Love this photo transfer to canvas? Get similar ideas here!