This post brought to you by Gro-ables. All opinions are 100% mine.
It's slightly embarrassing to admit defeat from a little bit of dirt and some seeds. I've always prided myself on having a green thumb, but I can't say that has been the case for some time – everything I've brought into this apartment for the last 1.5 years has bucked the kicket. The thing is, I have been wanting to grow my own herbs and a few veggies in here. I use a lot of basil and it's pretty expensive to buy fresh at the grocery. So when I learned about a new product called Gro-ables from Miracle Gro that was for people just like me who kill things, I was definitely willing to give them a try.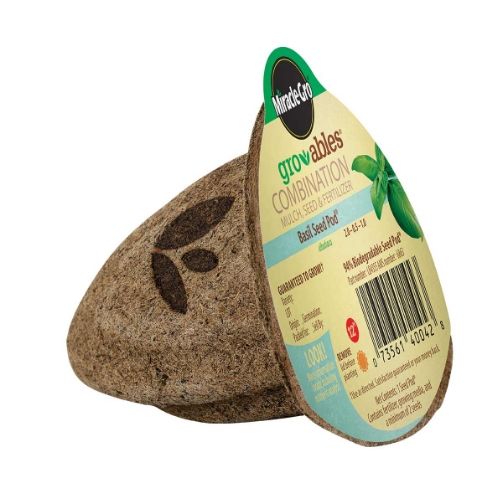 Gro-ables are easy to use and designed for people who are new to gardening (or black thumbs, heh heh). They are guaranteed to grow (you just have to use them as directed), and take the guesswork out of gardening and growing your own food. Brilliant, right? I got so excited that I even made the commitment by decorating a few pots with my new stencils!
I sealed a few clay pots with clear acrylic spray and stuck my key stencil on the side . . .
Added some Mod Podge, peeled off . . .
And then sprinkled sand on the design (let dry and sweep away the excess with a paint brush). Then my pots were ready to plant.
You just put some potting soil into the pots, leaving enough room for the Gro-ables pods.
Stick them in the pots right to dirt level – no need to cover them up. And water!
Look at my cute decorated pots! I'm so excited for my basil, peppers and spinach to start growing! I'm serious – these are foolproof (I already see some action two days in). These little seed pods are also affordable – $1.29 to $1.49. That's pretty good considering the basil I buy is over $5, and I don't get that much. Did I mention I'm going to try this basil pesto recipe as soon as mine is ready?
I can't wait to show you what happens! Learn more about Gro-ables in this video: