So for the last three weeks I've had giveaways for the new Mod Podge Rocks adhesive stencils! This is the final week, though it won't be the last giveaway for the year. I'm so excited to be getting this new product into your hands! The stencils are being released in Michaels stores over the next few weeks (they are in some stores already).
If you head to your nearest Michaels, you'll find other new Mod Podge goodies too. It's an exciting time in the world of Mod Podge!
My products are these six new Mod Podge Rocks branded stencils, and I'm thrilled for my first product release. Here they are: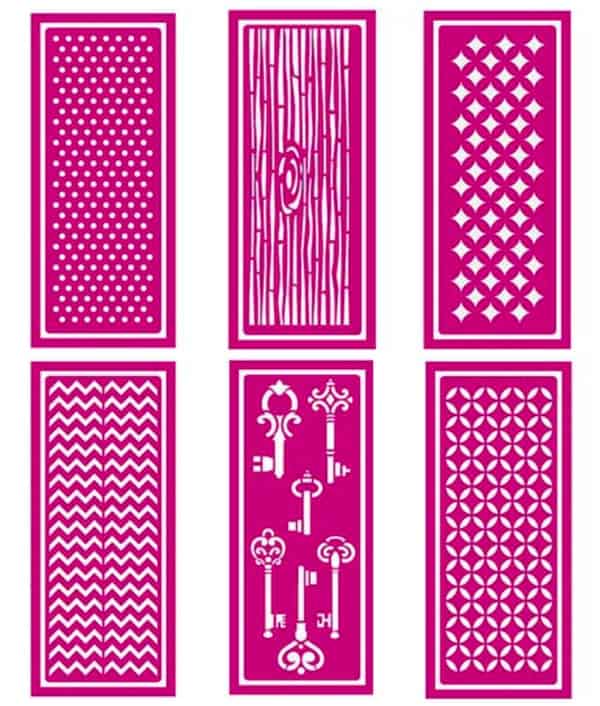 They are adhesive stencils that you can use with Mod Podge and glitter or sand to make projects like these: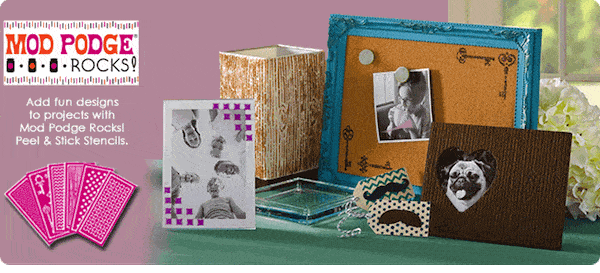 I've been sharing tutorials showing you how to make these fun projects, but I'd also love for you to check out my new stencils at Michaels! In this weekly giveaway the prize is a package of the six new Mod Podge Rocks stencils along with other Mod Podge supplies – a value of at least $50! You'll definitely get the six stencils, and the other supplies are going to be a surprise . . . but I'm a good picker, I promise.
Learn more about the product here, and find your nearest Michaels here. And now for the giveaway! Enter below to win. Happy Mod Podging!
a Rafflecopter giveaway