This post brought to you by Bed Bath & Beyond. All opinions are 100% mine.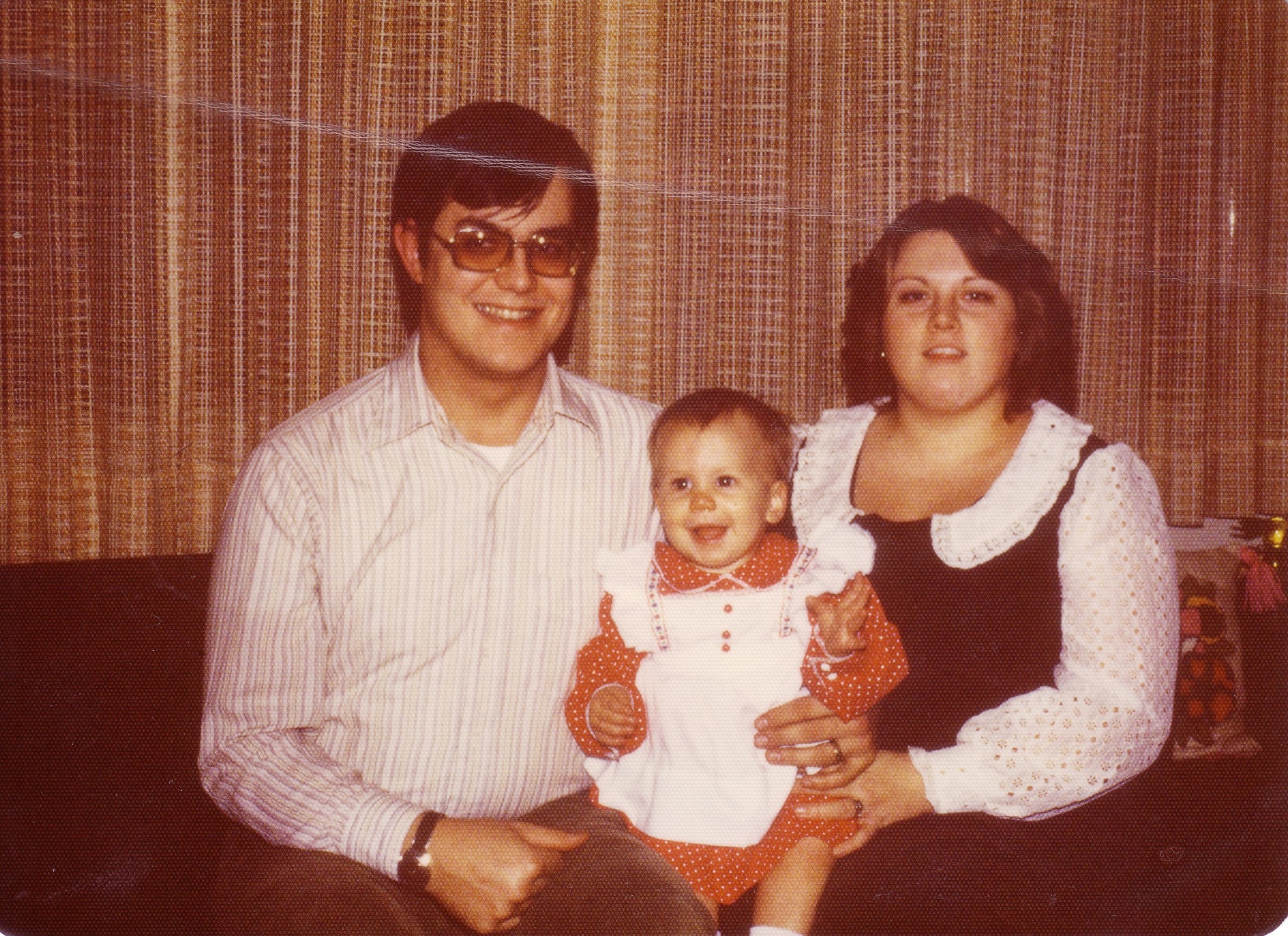 I had to share this photo because it cracks me up – this is one of my first Christmases with my parents. Aren't we a cute hippie family? I love my little red dress! I found this picture while sorting through some old images of the holidays, which brought back all sorts of memories of past Christmases and family traditions. Now my parents live 3,000 miles away, and though I go home for the holidays sometimes, it's time to start new traditions. So where to start?
Bed Bath & Beyond has a new site called Holiday Your Way -  your destination for inspiration, ideas, and solutions throughout the holiday season. It features  delicious and creative recipes, entertaining tips and how-tos, and tons of holiday inspiration to create your own traditions. This is exactly what I'm looking for! the truth is, I have absolutely no idea what to bake, how to entertain or anything about storage when the whole thing is done. I'm a complete "holiday newbie," so this site is perfect for me.
Holiday Your Way features how-tos, tips and videos from experts who can keep you on track during the holidays. Here are some examples of what you can find on the site:
Holiday Your Way has some amazing stuff in their Holiday Recipes section - ranging from breakfast to desserts to appetizers to main courses. This recipe for Apple Cinnamon Baked French Toast caught my eye; when I was growing up we always had big, extravagant breakfasts on Christmas morning. I want to continue that tradition this year.
Steve and I actually ran into the problem of what wine to bring to a holiday party just last Saturday night – we spent about 30 minutes in the wine store. This article called Bring the Right Wine would have been perfect! If you never know what wine or tasty treats to gift at a party, this is a great read.
I love that Holiday Your Way has an article called "Un-Decking the Halls." Storage after the holidays is definitely intimidating to me, and I'm not sure where to start. This lays everything out so that even the worst Christmas-putter-away-er can store their goodies with ease.
Holiday Your Way is truly an awesome site. If you are planning holiday parties or need any holiday advice whatsoever, visit the site. I'd also love to know what your favorite holiday tips and recipes are! Please leave me a comment. Happy Holidays!