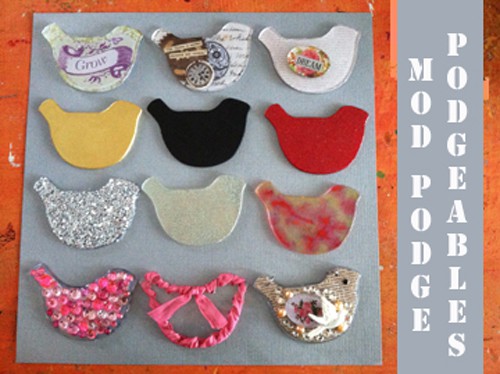 Have you ever heard of Mod Podgeables? They are these really cool clear acrylic shapes that you can find at Michaels. I've never tried them myself, but apparently you can use them on projects, jewelry, home decor, and pretty much anything you can dream up! I kind of want to head out and buy some right this second. But, I'll finish this post first!
Look at how cute these altered Mod Podge Podgeables are! I love that they can be customized to fit any style. Check out the link below for some serious eye candy and 12 fun ideas on how to dress up your own Mod Podge Podgeables.
Altering Mod Podge Podgeables at Cathie & Steve
PS – Interested in learning more about these fun acrylic shapes? Read this Mod Podge Podgeables review from Jenny of Craft Test Dummies!