No so very long ago I told you about the Michaels Dream Tree Challenge I participated in. You saw how much stuff was in my basket with the goal of matching my favorite Christmas tree skirt in the whole world. Well, I did it, and here it is. What do you think?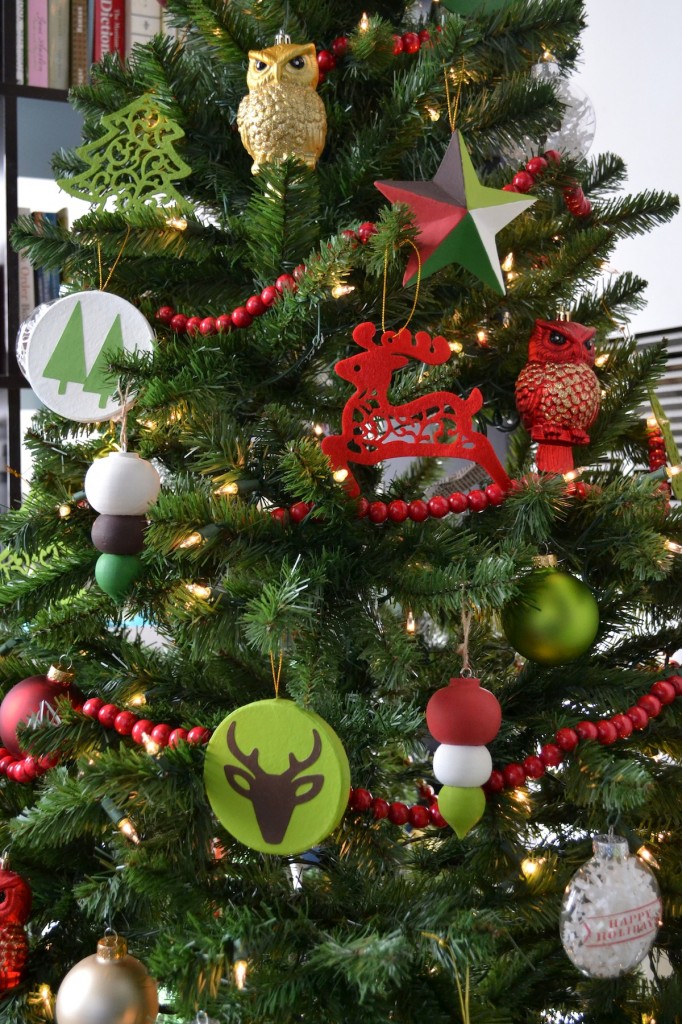 I panted some star ornaments in my color palette . . . . I also painted some wood turning ornaments AND added some Mod Podged nature characters to the front of the some painted paper mache ornaments.
Note the red and gold owl ornaments. I LOVE.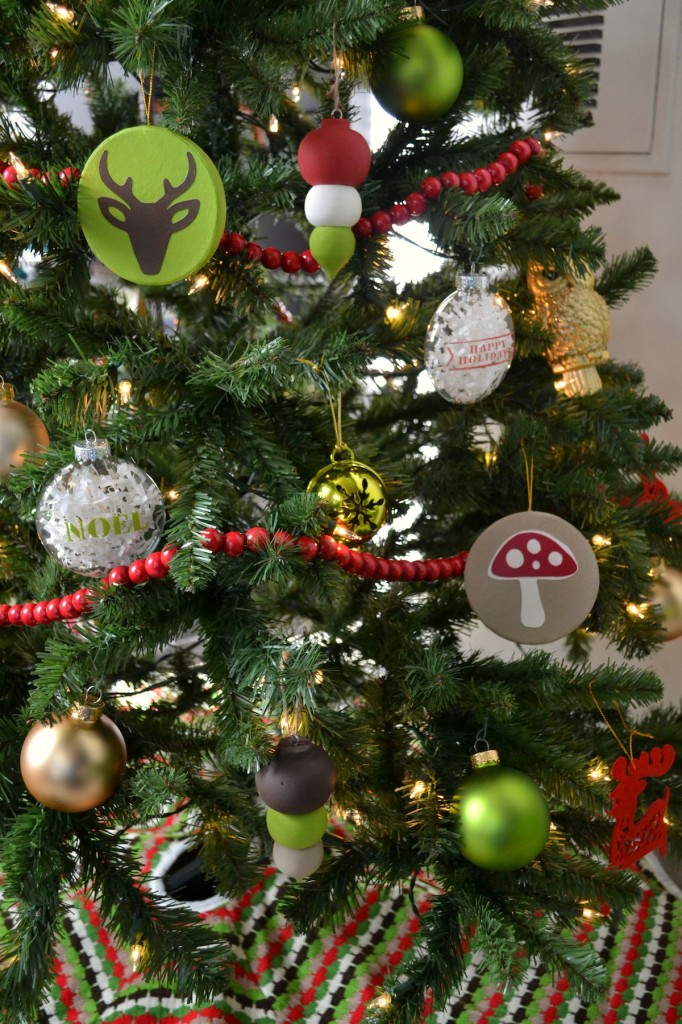 I think the mushroom is cute – and I love that Michaels had some standard shiny ball ornaments that went with my color palette. Did I mention that the red beaded garland I found is fabulous?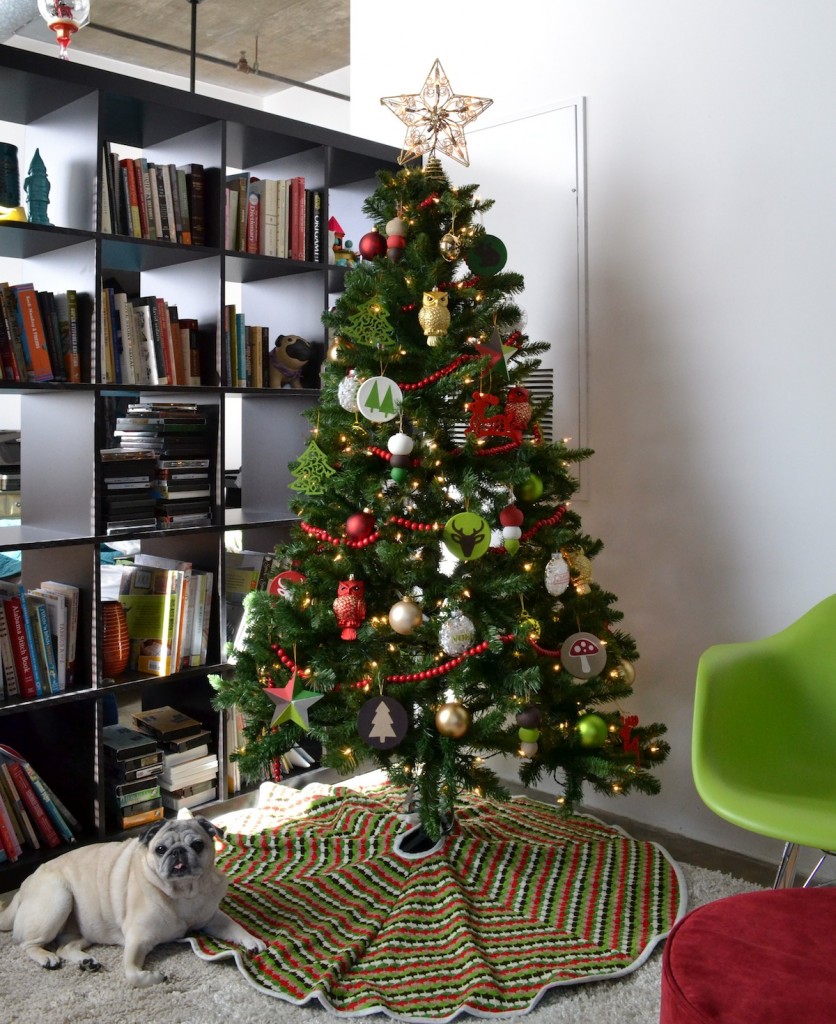 The gold star on top is perfect. As is the piggie* sitting underneath the tree. I'm so pleased with my tree and it looks great it in my loft. Now it just needs some presents under it. What do you think of my tree?
*Note that I didn't get the piggie from Michaels.
Find my post disclosure here.